Marketing Strategy Mind Map Template
Graphics, the interface - the most attractive part of the template for the customer. The average user is completely uninterested in how beautiful and perfect the code. The customer needs a beautiful and user-friendly theme. The mind map templates for Google Docs on our site have a great design for all tastes. The Marketing Strategy mind map template is a detailed guide on how to apply popular marketing models and methods in practice, contains author's comments, sample for filling.
Perhaps you need to make a business budget, but you're not sure how to structure it. The Google Docs Marketing Strategy Mind map template can be a suitable tool for different types of work, your clients may ask for a project timeline before assigning you the work. In these scenarios, you can use the template, write your proposal elegantly and concisely to impress your clients.
You can add your company logo, address, project name, and give a brief introduction to the project. After discussing the potential project with the client, you can do a week-by-week breakdown of cost and add other minor notes on the project. You can add a product overview, layouts, specifications, data and more to the Marketing Strategy mind map template for Google Docs. It's a great way to present your future products to the market. If you use the Google Docs mind map template correctly, you can create a truly unique product.
How to use this template ?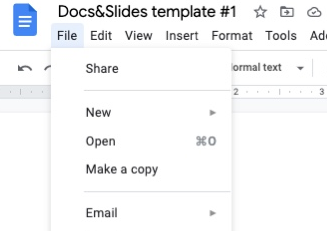 Marketing Strategy Mind Map Template
Сhoose your format:
Google Docs
Microsoft Word