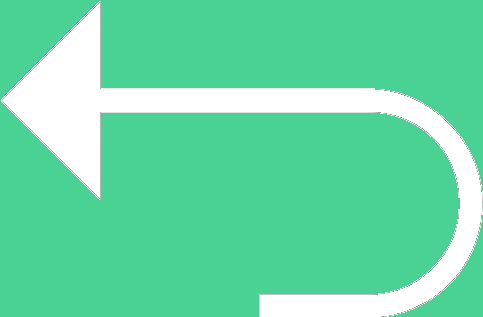 Back to templates
Free Cover Letter Google Docs Templates
A cover letter is one of the most important documents when submitting a job application. It complements the СV and allows job seekers to reveal themselves and say why they are interested in the vacancy. Our free cover letter templates in Google Docs, will help you create the proper professional cover letter. All editable templates are designed to the HR requirements, significantly increasing your chances of getting the job you want.
What are the best Cover Letter Templates in 2023?
Does Google Docs have a cover letter template?
How do I use a Google Doc cover letter template?
Is a cover letter required?
Do I have to use templates, or can I create a letter myself in Word or Google Docs?
How is a cover letter different from a CV (curriculum vitae)?
How long should a cover letter be?
How to make a cover letter on Google Docs?
Do I need a new cover letter for each job opening?
What types of the cover letters the users can develop with the support of the files obtained from the gallery?
For what kind of events the letters developed with the help of the proposed files can become an invitation?
What are the crucial positive features of the files offered for the development of the cover letters?
Is offline access possible for the further usage of the files by ordinary individuals?
How to use cover letter templates in Google Docs for job search?
No matter how professional your resume is, HR managers increasingly prefer applications with cover letters. This is a short text wherein the job seeker tells why he is suitable for this vacancy. The letter is often opened first to see not only information about the candidate, but also how he formulates his thoughts.
To create an effective self-presentation, it is not enough to write an interesting text. You need to design it well. It is easy to do this using free cover letter templates for Google Docs. By choosing a layout developed by experienced designers, you will save a lot of time, nerves and effort.
Tips for choosing the best cover letter template
Firstly, you need to analyze the company you are going to apply to. By no means all employers like bright creativity and artistic self-stories.
If the job description is made in a matter-of-fact business style, and the texts on the company's website contain only important information "without the fluff", then it is better to give preference to the standard cover letter template for Google Docs. And also the other way around, for creative specialties, an original presentation can be the key to success.
Once you've decided on the style you need, follow these tips:
1. Select the resume and cover letter Google Docs templates at once.
When both of these documents are made in the same style, it looks very professional and emphasizes your attention to detail. However, the layouts are not required to match completely. Just choose a similar design in the templates gallery. Within the editing process, make the same colors, fonts, add your signature or logo.
2. Do not complicate the structure.
Even in creative Google Docs cover letter templates, moderation is essential. Many information blocks, colors, images, fonts distract attention from the main thing, visually overloading the text.
3. Create your letter for each employer.
The point of a cover letter is to explain why you are a good fit for this particular company. Of course, you can fill out a universal cover letter template in Google Docs and send it to dozens of organizations. This being so, take the effort to at least specify the name of the HR manager at every turn, which is indicated in the advertisement or on the company's website. This will show the employer that you are serious about their job.
When filling out the template, always check your literacy. Mistakes, misspells, poorly written text will reduce your chances of getting a job.
Advantages of our templates
Selecting ready-made Google Docs templates on our website, you do not need to waste time on acquiring new skills and buying special programs. Our layouts are:
completely free
created by professional designers
easy to use
easily edited even by beginners in handling Google Docs
The completed Google Docs cover letter template can be downloaded to your device or used only online.
How to use our templates
The Docs&Slides website presents a score of editable templates categories. Having entered the desired one, open the page of the layout you liked, after that:
Click on "Open Template".
Go to the menu and copy it to your Google Drive.
Quickly edit your layout.
Save in the preferred format.
Permanent online access to the template will allow you to change it at any time, and all customizations will be saved automatically. For business purposes, resume, business card, letterhead, etc. templates will also be of help.