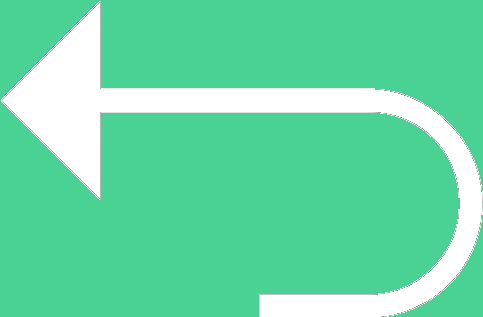 Back to templates
Free Funeral Program Google Docs Templates
Inform about the time, place, and plan of the farewell ceremony with a loved one using funeral program templates. Our site offers a wide selection of well-thought-out layouts. All you will need to do is add your text and photos.
If you plan to print the filled free funeral program template for Google Docs on a black and white printer, opt for a minimalist design. Finished leaflets can be sent electronically, or printed copies can be distributed to all memorial service attendees.
What are the best Funeral Program Templates in 2023?
Why should the individuals use the documents instead of resorting to the services of specialists?
What companion templates can be useful for users expressing the need to have this type of the files?
What details are the most important for the development of the suitable Funeral Program?
What difficulties can occur during the use of the files among the individuals having no skills in the area of the development of the visual materials?
Where can individuals use specific types of documents?
Funeral Program Templates
Farewell ceremonies are attended by relatives, friends, acquaintances, colleagues, and neighbors. You can simultaneously notify all these people using free funeral program templates. They can be sent by mail or printed and handed over personally. Thanks to them, you will adhere to the mourning etiquette and honor the memory of a loved one as they would have wished.
Who Needs a Funeral Program Template?
Free funeral program templates on Google Docs are most often used by funeral agencies during planning and notifying invitees. In the Docs&Slides gallery, you can find templates for:
obituaries;
farewell ceremony schedules;
burial programs for deceased servicemen;
funeral plans for people of various denominations;
ritual service programs;
grave maintenance plans, etc.
Funeral agencies can produce all necessary documents related to ritual services. Printable templates are posted on websites and shown to the relatives ordering the funeral organization. They can be adapted to the family traditions and churches of various denominations. In this way, invitees are informed about the order of the farewell ceremony.
Anyone whose professional activity requires it can get editable funeral program templates on Google Docs for free. These could be organizers arranging the farewell ceremony: burials or cremations, memorial services, etc.
Which Template to Choose for a Funeral and Ritual Services?
Templates are designed by professional designers in neutral colors that don't hurt the feelings of relatives and close ones during the moment of grief. You can change the color to your liking as well. Customize the design of the obituary template on Google Docs to align with particular religious beliefs, adding related graphic elements and images.
For example, on a Jewish funeral program, you can place the Star of David; on a Catholic burial program, a simple 4-pointed cross, and for an Orthodox Christian burial, a 6 or 8-pointed cross.
Be sure to specify in the template:
date and time of the burial;
place of farewell — church, funeral home, etc.;
burial location — cemetery address.
If desired, add a photo of the deceased. Indicate what is planned for the farewell ceremony and how long it will last. This could be a slideshow of the deceased's photos, a short video about their life journey, memories from loved ones, etc.
State whether there will be a reading of prayers, a sermon, and a sacrament. If so, specify the denomination whose traditions the service will follow. Attendees will be able to adequately prepare for a funeral according to the customs of Jehovah's Witnesses, Baptists, Catholics, Christians, etc.
Colleagues and close ones can also honor the memory of the deceased by writing an obituary and formatting it using Google Docs templates. Typically, they are published in local periodicals. They are also placed on posters set up in front of the farewell ceremony hall.
How to Use Templates for Ritual Services?
Download the funeral pamphlet template in the desired format. Add the best image, write the text, and edit the colors as desired. Any saved document can be adapted for a funeral program or obituary. It can be printed and/or used in electronic format as is.