Lesson Plan Templates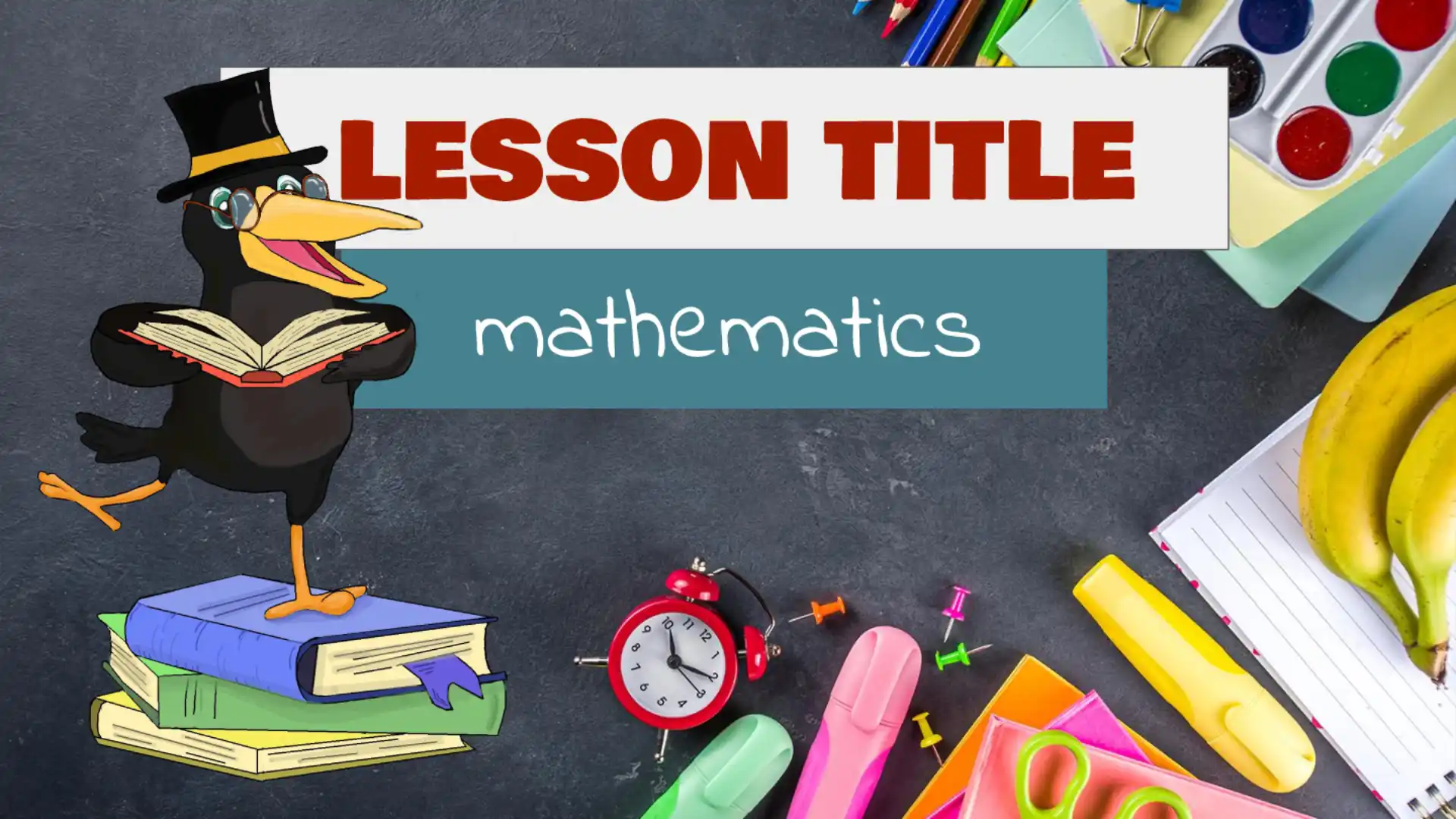 The lesson template for Google Slides has all necessary options for the process of editing as a part of the development of a perfect presentation.
How many lesson plan Google Slides templates can I download for free on your website?
How to convert lesson plan templates for Google Docs to PowerPoint slides?
How to change lesson plan templates on Google Slides?
How do I find the daily lesson plan template for Google Slides?
Lesson Plan Templates for Google Slides – a Super-Effective Tool for Teachers, Tutors, and Parents
You no longer need to spend hours on end making lesson outlines. We've already done everything! Regardless of what lesson plans you need to prepare – daily, weekly, thematic – on our platform, you will find the perfect solution for any school curriculum. Download the Google Slides lesson plan template for free, edit and use anytime.
Types of Lesson Plan – We've Google Slide Templates for Any Task!
What is the secret of teachers who are adored and appreciated by students? It's love for specialty, high competence, and well-planned lessons. With the third item on this list, we are ready to help you! Our platform contains the best lesson plan Google Docs templates for full-time, distance education, tutoring, and others.
What is the uniqueness of these layouts? These are well-structured Google Docs templates that include everything you need to plan a lesson: columns, charts, time-frames for the study unit, and more. We took care that the layouts meet modern educational and methodological recommendations.
Our platform features the top Google Slides lesson templates for different grade levels:
Lesson plan for PreSchool: there are colorful layouts that students will love. Add more fun to the learning process!
Lesson plan for Middle School: with these templates you can systematize the educational material, properly organize the time for its study and be on the same wavelength with the students.
Lesson plan for High School: these templates are universal, they can be adapted to any format of lessons, laboratory, or extracurricular activities.
Are you looking for a good lesson plan example? You can use our templates for Google Slides as a visual aid, a constructor to create your own plan or a technical lesson card. Get inspired!
Preschool Lesson Plan Template
You can turn the first steps of children in studying the outside world, numbers, colors, the alphabet into an exciting journey! With these layouts, you can plan any lesson in minutes. This category contains different template formats. For example, you can download a blank lesson plan for Google Slides with pre-made tables, diagrams and fill them out yourself at your discretion.
Middle School Lesson Plan Template
There is nothing better than the happy smiles of students, their interest in learning, and good grades for a teacher! To further motivate students to explore a new topic, you can print and place a lesson plan template in your classroom. You can use this layout as a schematic map of the lesson – indicate the stages, the time interval for completing a particular task/exercise, the expected lesson results.
High School Lesson Plan Template
The lessons in high school are super-informative and complex. So without careful preparation for the lesson, everything can go awry. But using a Google Slides lesson plan template, you can avoid such difficulties, save your time and organize the educational process correctly. These are pre-formatted layouts that render well on any screen, including laptop and smartphone. The spreadsheets, text boxes, time-frame, notes will help you get ready for any lesson!
What Benefits Do You Get Using Lesson Plan Google Slides Templates?
Our templates are a super-useful tool for both a novice teacher, tutor, and specialist with a long teaching experience. It is a step-by-step guide to help you make the most of your time and engage students in exploring and discussing a new topic.
There are many benefits to using the lesson plan Google Slides templates. In particular, you can:
Adapt the template for any lesson. Our templates for Google slides are universal and contain easy-to-edit graphics, tables, diagrams. Regardless of which discipline you need to write a plan for, you can customize the layout according to your tasks.
Create a school plan library. You can collect editable lesson plan templates for Google Docs and Google Slides into your personal library and use them whenever you want, so you will never be caught off guard: just open the library and find the lesson template you want.
Collaborate lesson plans. You can share the Google Slides template with other teachers and involve them in preparing the plan. Together, you can simultaneously edit the template, leave comments and consult with each other.
Remember, a good lesson starts with a well-designed, structured plan! Download Google Slide templates for free, share with colleagues, use them in the classroom or at home. Don't forget to tell others about our platform in thematic communities and websites. The best teachers are already using our templates! Join you too.