Timeline Templates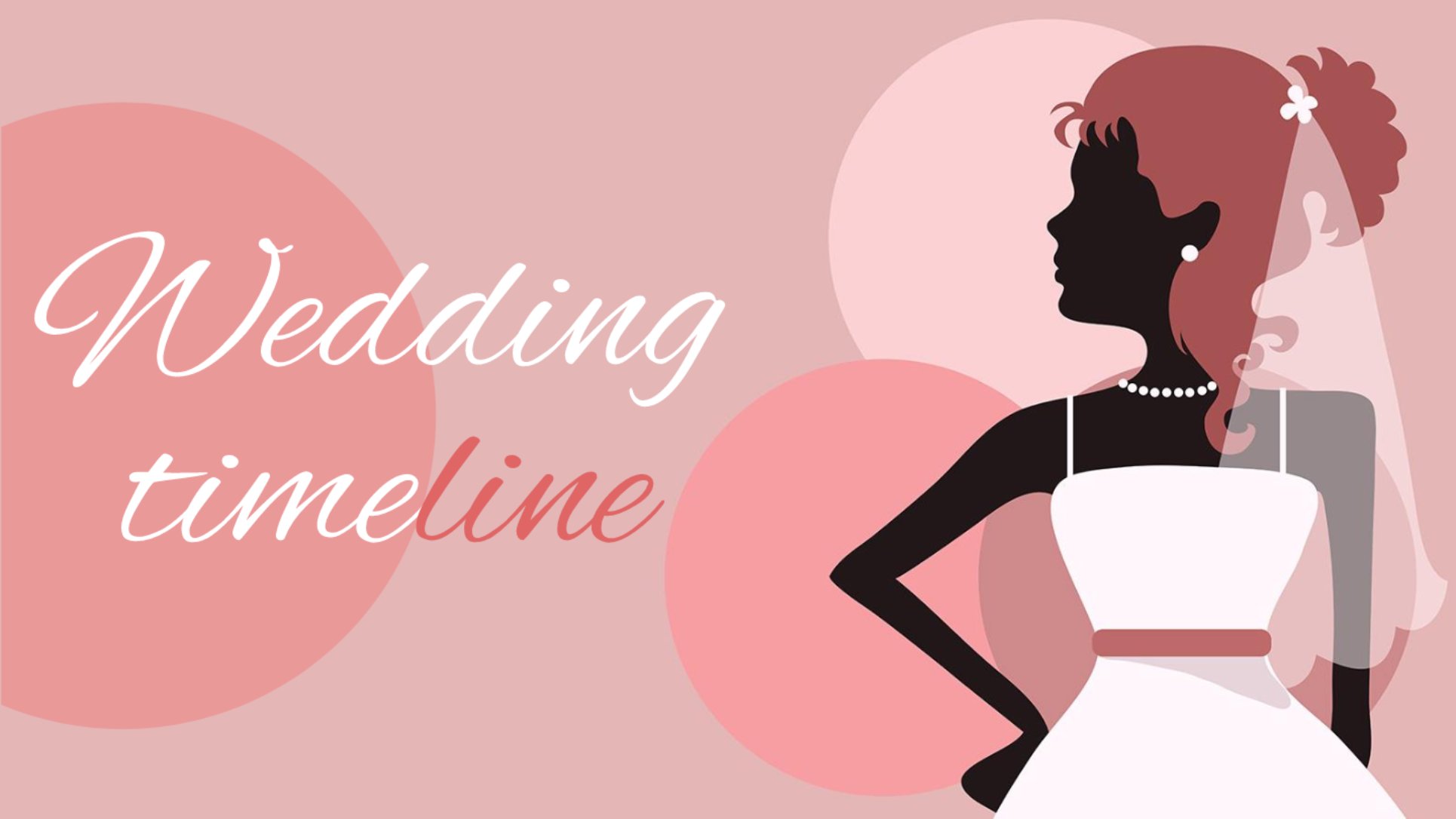 The wedding timeline template for Google Slides can turn into the perfect way to support the bride in her planning this holiday.
How to edit the timeline template in Google Slides?
How to save a timeline Google Slides template as PowerPoint format?
Can timeline Google Slides templates be used commercially?
Is a project timeline template suitable for collaboration use?
Free Timeline Templates for Google Slides for Business, Marketing, School
Use the Google Slides timeline template if you need to visualize workflow steps in chronological order, assign tasks to a team, or track project progress. These layouts include colorful infographics for present statistics, historical events, charts, and more. Showcase your ideas in the best possible way.
Types of Timeline Templates – To Manage Your Projects and Tasks Efficiently
Now, you can forget about deadline disruptions forever and keep all tasks under control! Timeline templates are a perfect time-management tool that you can use in your professional life and for personal planning. They are well-structured. All you need to do is download the template and add your content.
The «free timeline template Google Slides» category presents multipurpose solutions that are suitable for business, education, marketing, and any other activity where data visualization is needed. We made sure that you can choose a layout by style, color, format. Also, in our catalog, you can find the basic timeline that can be adapted to any corporate style.
On our site, templates are combined into thematic categories. You can get acquainted with some of them right now:
Historical timeline: these templates for Google Slides are great for visualizing the milestones of an event in the past, the stages of a company's development, and more.
Months timeline: these templates are the perfect solution for those who want to be productive at work and home, meet deadlines and achieve goals without problems.
Project timeline: with these templates, keeping track of your team's work from start to finish is easier than ever. Edit layouts together with the team, achieve any business and marketing goals!

The layouts are flexible. You can customize any block of the timeline, change the order of the slides, the position of the text placeholders as you like.

Historical Timeline Templates

Learning history can be incredibly fun! You can visualize the chronological sequence of events with Google Slides templates for historical timelines. Thanks to the visualization effect, dates, names, and events are easier to remember. Students will be delighted with such a presentation. But that is not all. These templates are universal, so you can easily adapt them to any task. For example, you can use these layouts to represent the history of a company, compose the life cycle of an IT product, and much more.

Months Timeline Templates

Success starts with planning! The Google Slides months timeline template is the perfect solution to achieve goals without problems. You can create a 12-month to 2-year timeline and edit the data as new tasks appear. These templates have sufficient free space. Therefore, if you need to add text blocks for your notes, you can do it. Use these templates to organize your free time and work.

Project Timeline Templates

Create a project roadmap to keep things under control! With the help of the project timeline template, you can set the main stages of the workflow, track progress on deadlines and task status. This is a super tool for effective team management and achieving high professional results. On our site, you will find both the traditional timeline Gantt chart Google Slides template and cutting-edge charts for planning and management. In addition, you can share the template with colleagues and jointly update project data.

The Benefits of Using Google Slides Timeline Templates

pre-formatted, which simplifies the process of preparing a presentation. The downloaded timeline template is fully ready for customization: add relevant data to placeholders, insert images, scale milestones, and more.

In our catalog, you will find layouts for any purpose. For example, you can use a simple timeline for a weekly or daily checklist; a more complex and multi-level timeline – for tracking workflow efficiency, presenting marketing activities, and more.

Why is it necessary to download templates on our site? Layouts have everything you need to create a highly professional presentation. In particular, they include:
A set of different timelines. Each slide pack includes a different kind of timeline: curved, straight, circular, road-like, hand-drawn, formal. On the platform, you will find the perfect template for your purposes.
Easy-to-edit visual objects. Timelines for Google Slides are flexible: you can add or remove the number of milestones, change the location of the text placeholders, and their size. Also, any visual objects can be adapted to corporate or corporate colors.
Complex infographics. The timeline templates include a variety of icons, diagrams, shapes, graphs, flowcharts. Infographics make your presentation look professional and attractive.
Timeline Google Slides templates are suitable for printing, displaying digital displays and projectors, for displaying as images or PDF documents. Share your project timeline with teammates, friends, partners!