Templates For Teachers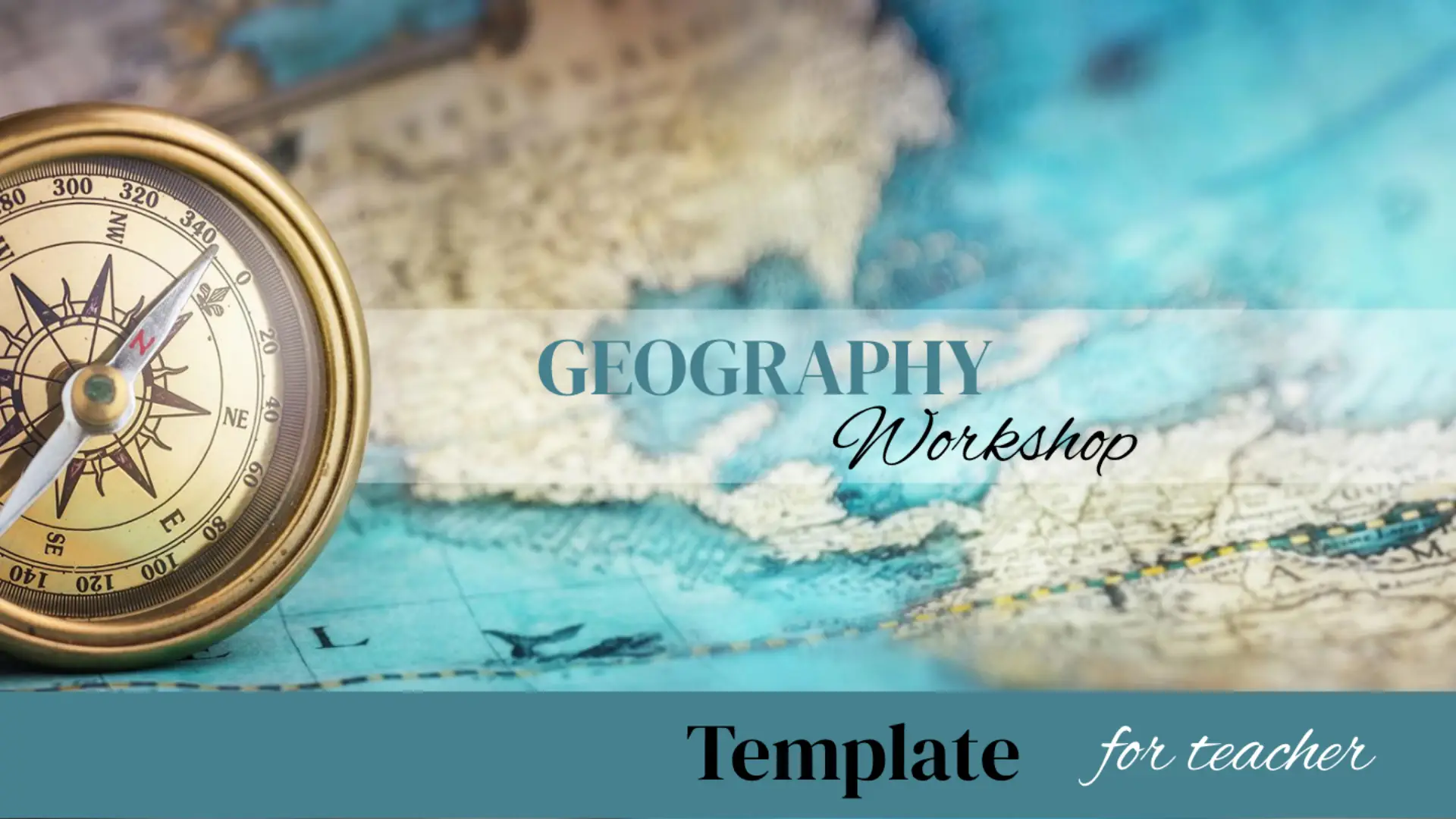 The geography workshop template for Google Slides can turn into a perfect way to create the visual material for the events in this area of knowledge.
Can I use Google Slides templates for PowerPoint?
How to add a template to Google Slides?
How to make the Google Slide template interactive?
Can I share Google Slide teacher templates with others?
Google Slides Templates for Teachers – Free to Download and Easy to Use
It's time to take school teaching to the next level. And we'll help you with this! By using the Google Slides template for teachers, you can make the learning super fun and informative. Are you ready to impress your students? Then take a look at our catalog, download templates, and adapt them to your subjects, grade levels, and tasks. And it's absolutely free!
Types of Templates for Teachers – Ready-Made Solutions for Any Lesson
We understand how important it is for a teacher to properly organize the educational process, find an approach to students and interest them in studying school subjects. Yes, being a teacher is not easy. That is why we decided to help you in your professional life and have prepared a wide range gallery of Google Slide templates for teachers.
Our layouts are unique. They were created from scratch by a team of professional designers following the curriculum, the wishes of teachers and tutors. Regardless of the subject for which you need a Google Slides template – for history, chemistry, biology, or mathematics – here you will find a solution for yourself. In addition to subject layouts, our site also has multipurpose templates, for example, for creative workshops, electives.
So that you can quickly find the template you need, we've grouped them into thematic categories. In particular, such as:
Elementary Teachers:the Google Slides templates are well-structured, have a catchy design, so little fidgets will learn the alphabet, numbers, and other basic concepts with great interest.
Meet the Teacher: these templates are a perfect solution for presenting yourself as a specialist during the first meeting with students and their parents.
Awards: with these Google Slide templates, you can create school award certificates in minutes.
Back to school: start your new academic year with an interactive presentation created with these template packs. Students will love it!
We've good news. Our templates are not just for school teachers! Are you a driving instructor? Or an IT tutor? You can adapt the layouts for your specialty, use them as a tutorial for students of any age and grade level.
Templates for Elementary Teachers
Get creative with your learning! The main feature of these templates is a catchy design, thanks to which you can interest little fidgets. These are well-structured Google Slide templates for elementary teachers, with a variety of themes, cartoon-style illustrations, icons, and creative typography. Using fun layouts, you can make students fall in love with math, grammar, and any other subjects. Rest assured, lessons with such awesome students of early grades slides will be awaiting.
Meet the Teacher Templates
Are you worried about the first meeting with the students? Don't stress! Use the meet the teacher Google Slides template to share your professional experience, values​​, and plans for the academic year. You can make a vivid presentation about yourself and show it to new students and their parents. Templates are pre-formatted, so they display well on any screen. These layouts are useful for various school events, for example, for an open house, parent meeting, as well as distance learning.
Back to School Templates
Why not start the new school year with some fun activities? Back to school templates for Google Slides have everything you need to grab the attention of students: colorful illustrations, diagrams, maps, and many other graphic elements. With their help, you can tell students about the new curriculum, show the class schedule. Also, you can send your presentation by email to parents to familiarize them with upcoming school events, workshops, sports competitions.
Award Templates
Everyone loves to receive awards! And students are no exception. This category of templates for Google Slides is a real lifesaver for those who need to prepare End of the Year Award certificates, winning sports tournaments. By downloading these slides, you get a whole set of professionally prepared certificates that you can send by email or print. Rest assured, any student will love this original award certificate.
The Benefits of Using Google Slides Templates for Teachers
Teacher Google Slides templates are super-useful tools for organizing the educational process. Even if you don't have design skills, you can easily edit, personalize templates, and create projects for school or home teaching. Bring your ideas to life!
Why should you download templates for teachers on our platform? You get a lot of benefits, in particular:
Wide-range сatalog of free templates for teachers. You will find many layouts for any lessons, workshops, and creative electives. They're so cool that you don't want to go back to traditional teaching methods anymore.
Instant download. Teacher Google Slides templates are available without registration. On our site, you don't need to create an account to preview and download the layouts you like.
Mobile-friendly. Our Google Slide templates for teachers are pre-formatted, so they display well on any screen, including smartphones and laptops. Also, you can edit the template at any convenient time through your iPhone, iPad, and other devices.
Leave boring traditional teaching methods behind. Time to surprise! Download the best teacher Google Slide templates, customize as you like, and create stunning teaching presentations for students. And don't forget to share our platform with other teachers and tutors. We've templates for everyone!