Geography Workshop Template
Template Details
12.08.2021
Standard (4:3)
Images, Text, Header, Footer, Content etc.
11.07.2022
Microsoft PowerPoint, PDF, ODP, TXT
Nowadays, workshops represent one of the most popular types of educational classes and events in general. The members of the audience express a desire to get additional information within their area of interest. This type of the educational process implies an opportunity to obtain:
Theoretical knowledge
Practical skills
Information exchange process
The geography workshop template for Google Slides can turn into a perfect way to create the visual material for the events dedicated to this area of knowledge. The design of the template attracts additional attention of the audience by taking a themed and very stylish compass image as a background for most of the slides. This symbol is most suitable for geography and travel topics.
The geography workshop template for Google Slides demonstrates a high level of the adaptability to the needs of users by providing you with an opportunity to change all necessary details to reflect the main ideas of the chosen topic. The template has a well-thought-out structure for the presentation of data by giving you a chance to become understandable for a wide audience without the knowledge in the field of geography.
The template is your personal approach to develop the presentation with the slides of a high quality. An active use of the templates will support you in the desire to be creative during the presentation of the topic. You should not experience any limitations during this process to demonstrate the great results of your research.
It is your primary way to get love and recognition from the audience after the first slide of the presentation having an inspiring impact on the visitors of your event. Don't miss the chance to succeed in this area of activity with the help of professional Google Slides templates for teachers.
Drawn by our in-house designers
Professional and unique design
100% FREE
Ready to use
---
How to use this template ?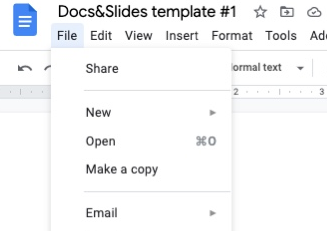 Related Templates For Teachers
Geography Workshop Template
Related Templates For Teachers
To download the template for FREE - complete the survey (1 question)
We have sent a template to your email!
Don't forget to check your spam box!