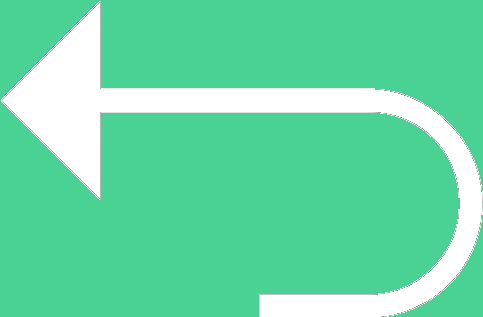 Back to templates
Templates in Google Docs are ready-made layouts for various document types: from newspapers to СVs. Their design and structure are thought out by professional developers. Editable templates are designed to save you time. Using them is simple. All you need is to enter your data in the blank fields. It's worth noting that you can customize the free Google Docs templates by changing the color range and adding your own images. In this respect, you'll still have a well-designed document.
Perhaps, you need to quickly write a business plan or write a check to a client? Or you may need to create a professional product presentation? Or maybe you want to get a job and do not know how to draw up a resume and cover letter? For all these cases use free templates for Google Docs. They are made by our professional designers, so your documents will stand out favorably.
How to create a template in Google Docs?
How to get a template on Google Docs?
Can I change the settings and parameters of the templates myself?
Why is it better to use Google Docs but not Word?
How many documents as a detail of the files can turn into a resource for the free usage by the clients from a certain platform?
Can the individuals innovate the Google Docs as a foundation of the file on my device?
How to include certain pictures into particular documents through the effective use of the materials?
Can the users collaborate with an active introduction of the Google Docs required to enjoy the positive nuances of the files?
When can Google Docs templates be used?
Free layouts are universal. In our template catalog for Google Docs, you will find options for:
for work;
for learning;
for advertising;
for creativity;
for everyday use.
Our designers create the most popular online layouts: from resumes to to-do lists. You can make a student newspaper, company brochure, and even a unique poster.
How are templates useful for business?
Google Docs templates can be used in any business area. By means of our layouts, you can make a creative email newsletter in a newspaper or magazine format, make a corporate invoice, issue a business plan and draw up a contract. Create a Google Docs template to advertise your goods and services. With the help of ready-made layouts, you can create a stylish booklet, flyer and even a press release.
Our catalog contains templates designed to suit the restaurant business. Due to them, you will create a menu for a burger joint, cocktail bar or catering.
If you're a writer or comic book creator but don't feel like hiring an illustrator or designer, you can make your own cover and gesture a book up handsomely with our layouts.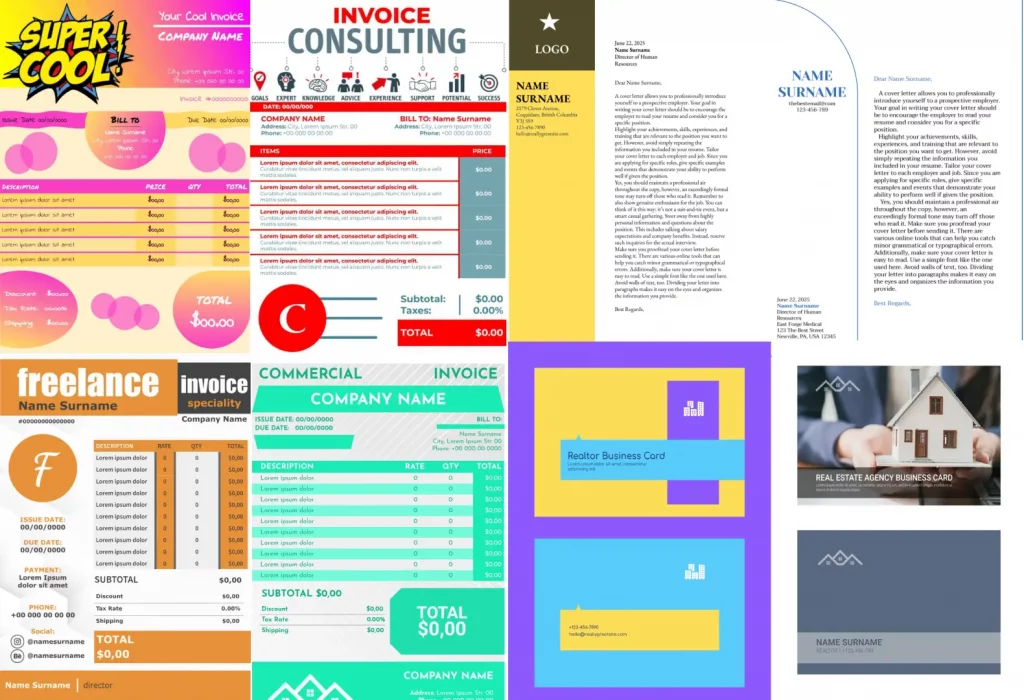 ( Example Of Google Docs Templates For Business )
Advantages of Google Docs online templates
The main advantage of templates is easy handling. Everyone is familiar with the Google Docs interface, so they can edit the blank layout. Even if you have never used Google text editor, it has an intuitive interface, so you can easily understand it.
Moreover, Google Docs online templates:
Save your money. You do not need to pay for designer services or engage an illustrator. You get a professionally designed document absolutely free.
Allow you to create the necessary document quickly. If you urgently need an invoice or contract, use our layout. Thanks to our templates, you will make the desired document in just 10-15 minutes.
Give you the opportunity to create a unique product. Yes, you are using a ready-made template, but you can change all the details in it. As a result, you will get a unique product without the designers' participation.
All layouts are printable. You can download Google Docs templates in the required format and print or send online.
Why are Google Docs templates more convenient than graphic editors?
As a rule, special skills are required to work with graphic editors. The interfaces of such programs are not always simple and clear. Furthermore, graphic programs are often paid. Google Docs templates are simple and don't demand any payment. You can use all the features of the service for free.
Use our ready templates for Google Docs and get a stylish document designed by our pros!