Certificate of Appreciation Template
The easily editable certificate of appreciation template has a wide range of applications: the layout is perfect for awards for contributions to the development of a company, university, victory in sports competitions, and to reward any other achievements. Create certifications which can be proud!
The Google Docs template is designed in a restrained style so it can be easily adapted to any event. Due to the landscape orientation, the certificate looks minimalist and has a lot of free space. If you wish, you can add any branded elements to the layout (for example, a logo, company/university seal).
Using this template, you can without the help of a designer, create a training certificate template Google Docs. Add the name of the recipient, the name of the person or organization giving the award, a date, a title in the text box, and your certificate is ready! Any graphic elements are customizable: you can change the size, type of font, background color, arrangement of blocks.
The free certificate Google Docs templates is optimized to Microsoft Word. The layout has a high resolution, so it retains quality when printed. You can send the template in pdf format to the winner by email, post it on social media.
How to use this template ?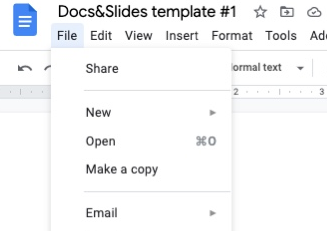 Related templates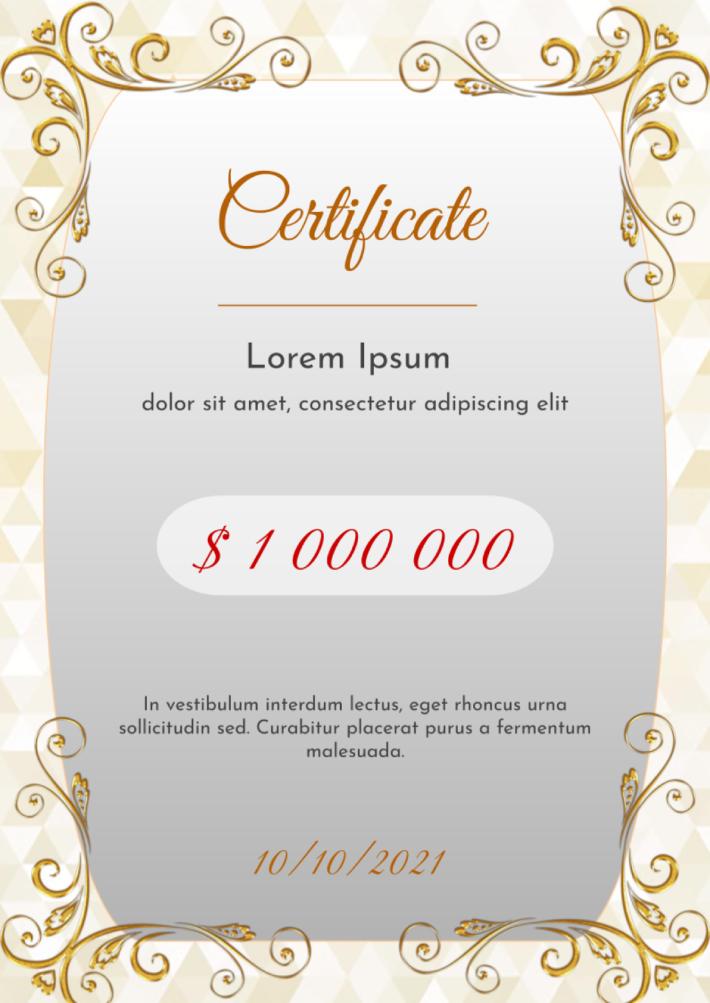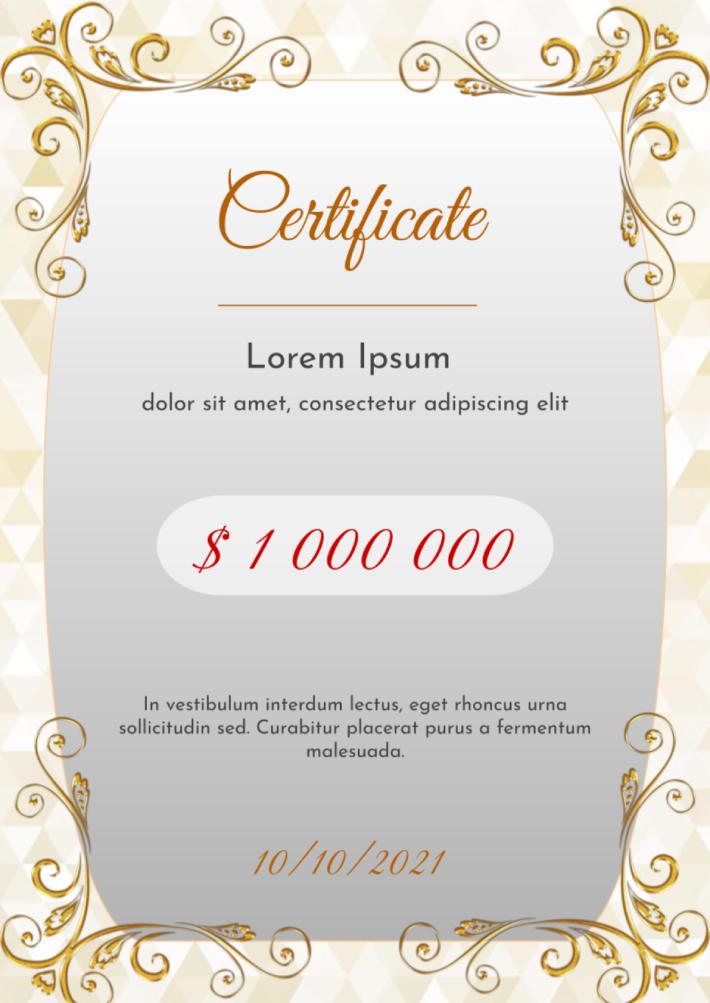 Free and easy-to-edit gift certificate template for Google Docs.