Creating a family tree is such a fun activity for both adults and children. And so you can focus on your creativity, we've prepared an editable family tree template Google Docs. Download the template, fill it out and share it with your friends!
This template has a universal design that is perfect for both a school project and a personal archive. The family tree is built on a top-down basis. It means that in the upper icon you can place a photo of the youngest family member, and in the lower icons – photos of grandparents.
Another advantage of the family tree template for Google Docs is free space. If you wish, you can add additional icons, for example, for photos of distant relatives or favorite pets. Placement of the desired photo is simple: select the icon, click the "Insert" option and upload the image from your laptop or your google drive. Put your name in the box – and voila: your family tree is ready!
Family tree templates for Google Docs are completely ready to print. You don't need to tweak the page settings as our designers have already taken care of that. You can download the layout in any available format, including pdf, Word documents. Using templates for Google Docs, creating projects turns into an easy and interesting exercise. Join us!
How to use this template ?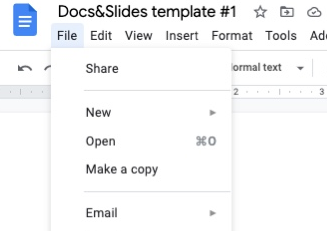 Family Tree Template
Сhoose your format:
Google Docs
Microsoft Word