60s Old Magazine Template
Template Details
26.05.2021
А4 (21 х 24,7 cm)
Color, Text, Objects in template
30.12.2022
Microsoft Word, PDF, EPUB, TXT, ODT
The old magazine developed with the support of the Google Docs based on the template will become a crucial way to perform business goals in this field. This layout is for covering fashion news, trends, gossip, etc.
The file is designed in a classic magazine from the 60s style. The minimalist black and white magazine cover template Google Docs looks incredibly stylish. There is nothing superfluous here - only the headline, issue number, and catchy titles. The magazine layout looks so professional and not inferior to the editions issued by the printing house.
The inner pages of the magazine have a white background, making the vivid images/photos look good and tasteful. They grab attention and encourage the reader to read the news columns. The black and white headings align with the piece cover and develop a coherent compositional line.
The old magazine in the form of the template based on Google Docs is fully editable for free. You can replace all graphic and text details in minutes. It's easy to do: save the file
open it in Google Docs
customize it as you wish
The old magazine piece is also compatible with Microsoft Word. The magazine introduced through the use of the Google Docs related to the templates are ready to print; you do not need to set up pages for this. Also, you can send the magazine by email, publish it on your blog or social media. Fashion plays a very important role in the life of every person. Every person in his life falls under the influence of fashion, which dictates what, where and when to wear.
A modern person, on the one hand, is looking for the most simple, comfortable high-quality clothes, and on the other hand, he thinks more about the semantic load of the suit, wanting to express his individuality.
Fashion tends to change quickly. Recently, the topic of ecology has become more and more relevant in the modern fashion industry - this will manifest itself in the use of natural colors, raw materials, as well as in the development of new environmentally friendly synthetic materials.
Drawn by our in-house designers
Professional and unique design
100% FREE
Ready to use
---
How to use this template ?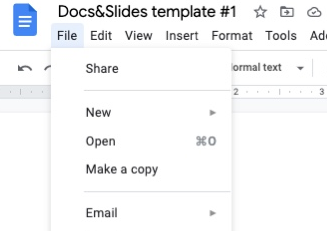 Related Magazine Templates
60s Old Magazine Template
Related Magazine Templates
To download the template for FREE - complete the survey (1 question)
We have sent a template to your email!
Don't forget to check your spam box!