80s Old Fashioned Magazine Template
Template Details
26.05.2021
А4 (21 х 24,7 cm)
Color, Text, Objects in template
25.09.2023
Microsoft Word, PDF, EPUB, TXT, ODT
This old fashioned magazine based on the Google Docs in the form of the template is needed for people who want to realize their journalistic talent, embody the most daring ideas and gain recognition among readers.
This layout is made in the style of the best glossy fashion magazines of the 80s. All pages of the template overlap with each other due to the use of one color scheme. The magazine Google Docs template uses text blocks of different formats. Thus, you can place brief descriptions of fashion trends on the main page and use journalistic columns on the last page of the template for a PR, informational or commercial article.
The magazine created due to the use of the templates dedicated to Google Docs are editable. The clients can replace the placeholder text with your own, add titles, subheadings, images. Get creative! You can also convert this template to pdf or any other text format, print or share electronically.
This type of the templates can perform various functions to meet such needs as:
Marketing
Business
Economic
From the point of view of art, fashion is close to conceptual art, since it consists of a combination of various elements that create an image. Each type of society gives rise to forms of social regulation corresponding to it, which contribute to the preservation, strengthening and development of its basic features. Custom in traditional societies is a universal form of social regulation. In dynamic and open societies, fashion plays this role. Before the advent of fashion, some of the socio-cultural functions of fashion were performed and provided by custom. Historically, fashion has grown out of custom. Custom and fashion are the means and forms of imitation that provide cultural continuity in society. A custom is a socially inherited stereotypical way of behaving that is constantly reproduced in a society or social group.
Drawn by our in-house designers
Professional and unique design
100% FREE
Ready to use
---
How to use this template ?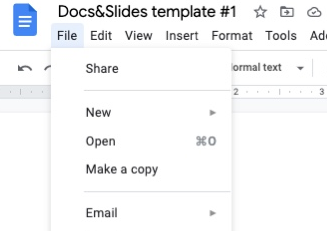 Related Magazine Templates
80s Old Fashioned Magazine Template
Related Magazine Templates
To download the template for FREE - complete the survey (1 question)
We have sent a template to your email!
Don't forget to check your spam box!