AD Magazine Template
Template Details
26.05.2021
А4 (21 х 24,7 cm)
Color, Text, Objects in template
30.12.2022
Microsoft Word, PDF, EPUB, TXT, ODT
The ad magazine based on the Google Docs in the form of the template can convey any ad message convincingly and get positive feedback from the target audience.
The magazine looks professional. Large text columns are great for PR articles, thematic reviews of services, or company products. The main page of the ad magazine template has a place for a business banner. It is where you can place your main ad for customers to notice right away.
The ad magazine related to the effective usage of the Google Docs template is a prerequisite for the emergence of the new business relations in this industry. If in modern conditions the problem of data transmission and the implementation of prepress processes for the production of newspapers are practically solved, then many issues of their replication have become of paramount importance. Recently, the artistic and technical design of newspapers has undergone significant changes. The formats, volumes and colors have changed, and the possibilities of polygraphic execution of decentralized printing in the center and in the field differ significantly. Despite the systematic modernization of printing houses, their technical equipment is different and in some cases does not meet the requirements of customers. The main newspaper printing houses, in accordance with the standardization system that existed until recently, were adapted to the production of only a certain type of newspaper.
The magazine templates placed on the Google Docs are completely ready to print, you do not need to set up pages for this. Also, you can send the magazine by email, publish it on your blog or social media. The templates can allow the specialists to:
feel free in their aspirations
create the new visualization of their ideas
develop different approaches for the formation of the insights
Drawn by our in-house designers
Professional and unique design
100% FREE
Ready to use
---
How to use this template ?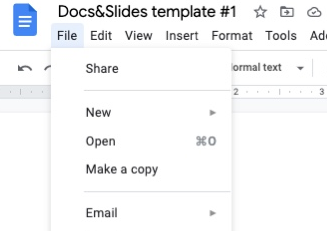 Related Magazine Templates
AD Magazine Template
Related Magazine Templates
To download the template for FREE - complete the survey (1 question)
We have sent a template to your email!
Don't forget to check your spam box!