Creative Vogue Magazine Template
Template Details
26.05.2021
А4 (21 х 24,7 cm)
Color, Text, Objects in template
25.09.2023
Microsoft Word, PDF, EPUB, TXT, ODT
The creative Vogue in the form of the magazine placed on the Google Docs with the introduction of the template is what you need. The structure consists of several pieces made in one concept.
The magazine looks simple and elegant at the same effort. This effect is created due to the presence of "free space" between the text blocks. Thus, you can focus the reader's attention on images/photos, and use the text as a supplement.
All magazine templates pages are fully adaptive. The clients can bring any content concept to life. You can use the magazine called Vogue for Google Docs to enjoy the template for covering the latest news from the world of fashion and beauty, as well as for other industries and tasks. To add your own text to a placeholder, double-click on a specific block and select the "paste" option.
You can also customize the images as you like, swap them or delete them to add your photos. Such type of the magazines can show:
New trends
Collections
Concepts
Strategies
The visualization is ready for printing. So the clients can be sure your Vogue magazine will look professional in both print and digital format. Fashion is a combination of the laws of stylistic unity, color harmony. It gives the appearance naturalness and respectability, fashion requires a sense of proportion, taking into account the factors of time, taste, age. Even in the old days they said: try to be elegant, but not dandy.
Do not strive for excess, otherwise you will find yourself in a situation: there are a lot of things, but there is nothing to wear. Clothes are not just pretty. Its beauty lies in its purpose: for work, at home, for a holiday, for a country walk. Elegant clothes get along only with an elegant owner who has a decent posture, good manners and beautiful speech.
Drawn by our in-house designers
Professional and unique design
100% FREE
Ready to use
---
How to use this template ?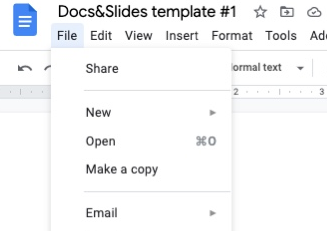 Related Magazine Templates
Creative Vogue Magazine Template
Related Magazine Templates
To download the template for FREE - complete the survey (1 question)
Google Docs
We have sent a template to your email!
Don't forget to check your spam box!