Personal Monthly Budget Template
Template Details
20.07.2021
А4 (21 х 24,7 cm)
Color, Text, Objects in template
17.04.2022
Microsoft Word, PDF, EPUB, TXT, ODT
The template for the calculation of the personal budget every month is the best opportunity to save money by making all of the expenses more conscious. It is your chance to achieve the new level of financial literacy by receiving the chance to have more resources. You should follow the easy steps to reach the necessary goals including the need to:
Visit the website
Select the template
Start editing
The best template created with the help of the Google Docs can turn into a prerequisite for the visualization of the budget of any individual who you can find various types of the design to show the features of certain business. The template has everything you need to plan a personal budget: a table with expenses and incomes, a chart, a timeline. Using these graphic elements, you can easily optimize your budget, effectively accumulate expenses and monitor your financial achievements.
This template necessary for the creation and further modification of the monthly budget are unique by providing the users with the specific resources. Instead of boring black and white graphs, the layout uses colorful infographics. The template is well-structured and contains easy-to-edit graphics. You can customize any element you need. Add your content to the text blocks, replace the data in the tables, edit the graphs and your personal plan is ready.
You can use the templates to develop the Google Docs perfornign the role of the files needed to analyze the budget as your own basic financial organizer. It is very convenient. Now, you don't need to download additional software to record credit card expenses and income. Open the template in Google Docs or Microsoft Word and make a change. Also, you can print, and convert the simple budget to any format. This goal becomes possible through an effective use of the Google Doc in the form of the templates.
Drawn by our in-house designers
Professional and unique design
100% FREE
Ready to use
---
How to use this template ?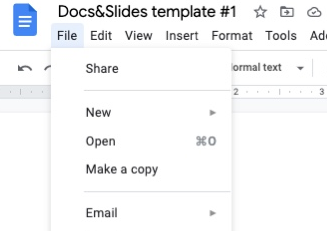 Personal Monthly Budget Template
Сhoose your format:
Google Docs
Microsoft Word