Student Resume Template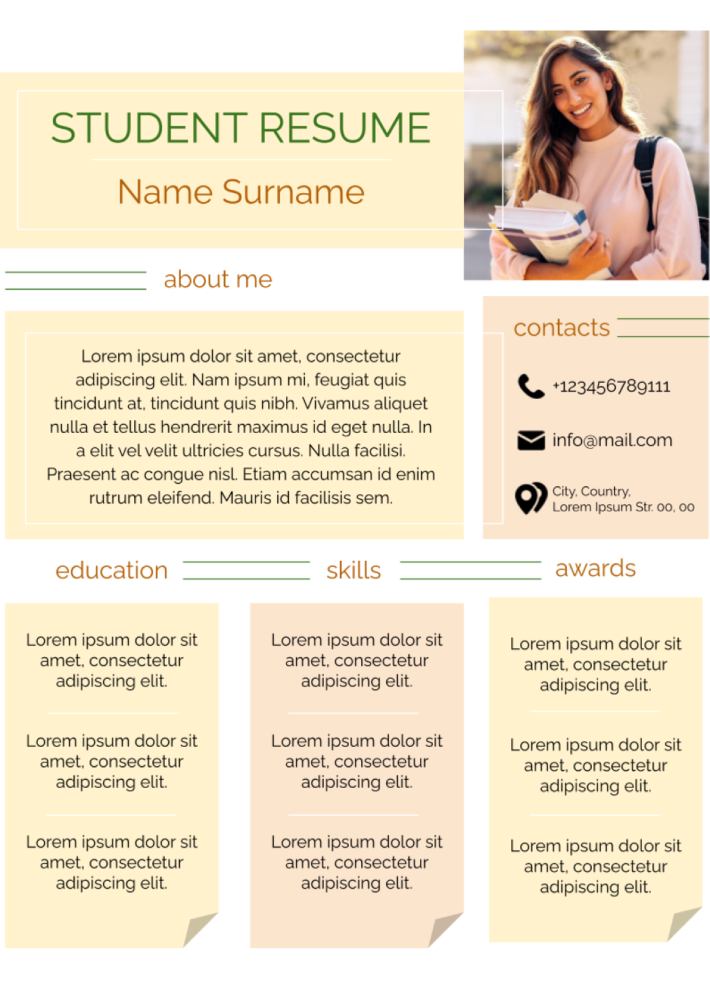 Template Details
09.09.2021
А4 (21 х 24,7 cm)
Color, Text, Objects in template
09.11.2022
Microsoft Word, PDF, EPUB, TXT, ODT
This document should have a well-thought-out structure to analyze the individuals' activity during the academic year.
The process related to the development of this kind of CV requires a wide range of skills and experience in this area. The file represents the primary way to achieve the desired result without using complex methods and difficult approaches. The student resume occured due to the use of the template devoted to the Google Docs can become a starting point for the young student to begin their career. It will become a reflection of your:
An aspiration to improve the positions
A desire to achieve new heights
An ability to show their best qualities
The template has a visually attractive structure by causing the impression of a professionally designed document that will turn into a prerequisite for the beginning of a new stage in the educational and professional career. You will experience no difficulties with the presentation of the significant information. The resume based on the Google Docs developed through an active usage of the templates will give you a chance to avoid an excessive amount of data impairing the procedure of their perception. The presence of the already-developed structure of CV will allow you to obtain additional knowledge in this area by creating the perfect resume demonstrating the high level of the competence and desire to develop in the chosen direction. The students can become more experienced during the procedure of the preparation of the CV by following the steps provided by the simple interface for its users. This case will become a start of the new period in the lives of the students expressing a desire to develop during the learning process.
Drawn by our in-house designers
Professional and unique design
100% FREE
Ready to use
---
How to use this template ?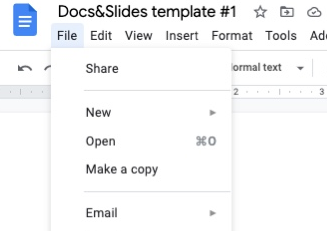 Student Resume Template
To download the template for FREE - complete the survey (1 question)
We have sent a template to your email!
Don't forget to check your spam box!