Poster Promotion Template
Template Details
12.08.2021
Standard (4:3)
Images, Text, Header, Footer, Content etc.
11.07.2022
Microsoft PowerPoint, PDF, ODP, TXT
The development of visual material for an advertising campaign is the main way to attract the attention of the future target audience. This approach has a significant impact on the level of sales and profitability of the project in general. The poster promotion template for Google Slides is the most effective basis for the creation of informative materials for business.
The template has quite a neutral design by demonstrating an opportunity to adapt to the needs and requests of the users. You can change any details of it to create the perfect visualization reflecting the main message that has to motivate the customers to perform a targeted action. The use of a poster promotion template for Google Slides is a great chance to save:
Time
Effort to obtain the desired results of the advertising company
Budget
The structure of the template will help you pay attention to the crucial details during the process of the content formation. You should make every effort to attract the attention of the target audience as a prerequisite to obtain a high level of the demand and sales of goods.
The template will support you during all stages of the poster creation by turning into perfect experience in this field. You will feel more confident during the further development of posters performing marketing tasks.
It is your primary approach to share the information about the product, event and different kinds of the services by receiving intense feedback from the target audience expressing a desire to become your potential clients. You can place any information on the poster by turning it into a unique reflection of the concept and policy of your company or brand. Feel free to become successful through active use of poster Google Slides templates.
Drawn by our in-house designers
Professional and unique design
100% FREE
Ready to use
---
How to use this template ?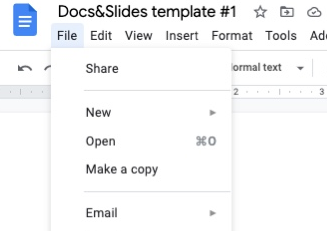 Poster Promotion Template
To download the template for FREE - complete the survey (1 question)
We have sent a template to your email!
Don't forget to check your spam box!