Product Launch Backpack Template
Template Details
12.08.2021
Standard (4:3)
Images, Text, Header, Footer, Content etc.
01.12.2021
Microsoft PowerPoint, PDF, ODP, TXT
The modern field of marketing requires bold decisions and thoughtful strategies. These aspects represent the crucial way to achieve the desired results by maintaining a high level of competitiveness. This point is especially significant when it comes to the presentation of the new products and types of services.
The process announcement and start of sales is the most exciting in the activities of any company. In this case, the use of product launch backpack templates for Google Slides can turn into the most effective way for the presentation of:
The new product's details
The features of the sales process
Data about the target audience
The slides of the presentation demonstrate the necessary logical sequence for announcing important product information. At the same time, the template involves the necessary details having a significant importance for the process of product launch.
You do not need to have experience in the area of presentation development. The product launch backpack template for Google Slides provides you with an opportunity to devote all the time and effort to the creation of the concept of the product and its further marketing.
The template offers you the slides performing different functions. At the same time, the online document has a wide range of options needed to fulfill the process of an adaptation of the slides to your needs and requests. The presence of the images can make the presentation intuitive for a diversified audience having no experience in the field of marketing. Brochure templates for Google Slides can make your presentation more attractive and convincing.
This point has crucial importance during the business meeting with the investors making decisions on further financing of the production of a product. This presentation can become an integral part of the start of your successful entrepreneurial career.
Drawn by our in-house designers
Professional and unique design
100% FREE
Ready to use
---
How to use this template ?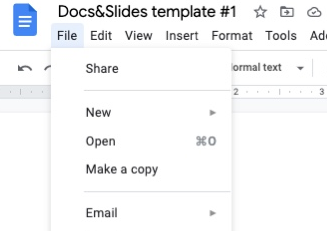 Related Brochure Templates
Product Launch Backpack Template
Related Brochure Templates
Сhoose your format:
Google Slides