High School Resume Template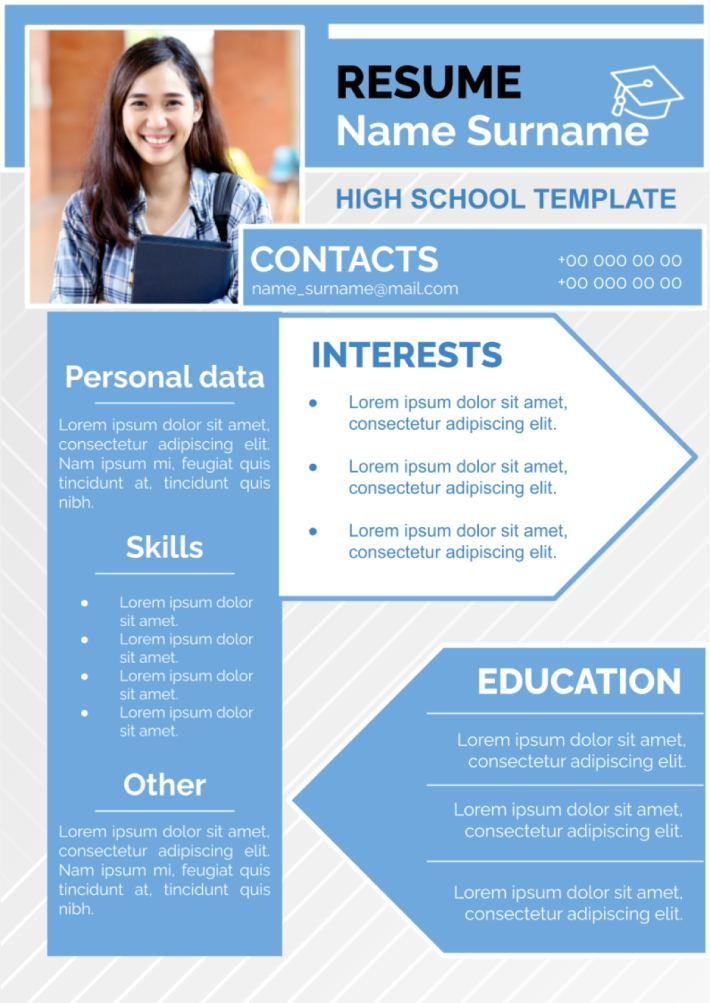 Template Details
09.09.2021
А4 (21 х 24,7 cm)
Color, Text, Objects in template
19.07.2022
Microsoft Word, PDF, EPUB, TXT, ODT
Have you ever dreamed of becoming the proud owner of a scholarship or a grant?! For many, this is the only opportunity for a student to continue their college education after graduating from high school. The well-thought-out can provide you with such an opportunity. The free access to the high school resume template for Google Docs can make you one step closer to your dream.
This document can reflect all your skills and knowledge to compete for a grant and scholarship. At the same time, it is the most convenient approach for the development of the CV needed for all students expressing a desire to continue college studies. As a general rule, the process aimed at the creation of any kind of the resume requires the use of a wide range of knowledge and skills from the applicant including:
The need to know details of proper formation of structure
An ability to allocate priorities correctly
Separate important information from non-essential one
However, the use of high school resume templates for Google Docs can greatly simplify this process by making it available for the students without the experience in this area. You should not forget about your ambitions and desires due to inability to make a resume necessary to reflect all your experience obtained during the previous educational period. This point is especially significant when it comes to the talented students taking part in different kinds of the school Olympiads and complex research processes.
The creation of the perfect resume is a successful start of the new period in your educational career bringing multilevel opportunities for professional and personal growth. You should not lose this chance by using the benefits of the online document to develop necessary documents. Save your time and energy for the upcoming study process. Google Docs resume templates will allow you to become a student of the desired college.
Drawn by our in-house designers
Professional and unique design
100% FREE
Ready to use
---
How to use this template ?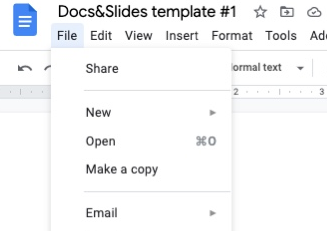 High School Resume Template
To download the template for FREE - complete the survey (1 question)
Google Docs
We have sent a template to your email!
Don't forget to check your spam box!