Meetings are an integral part of any process of communicating with people. This point is especially evident when it comes to business and educational meetings that have to meet specific requirements. As a general rule, these kinds of processes should occur according to a certain plan.
The meeting agenda template for Google Docs is the best way for you to prepare any meeting by sharing its specific details with all the visitors of this event. You do not have to use any knowledge and skills to create a meeting agenda reflecting the crucial details related to the date, duration, and plan needed to make the work of the team as effective as possible.
You can choose any design of the template by following the main topic of the event. In this case, you should not spend a lot of time and effort to get the desired work result. The use of meeting agenda templates for Google Docs will provide you with an opportunity to enjoy the process by avoiding complex routine processes aimed at the creation of the specific structure and design of the document.
The website already involves all necessary templates for the most convenient interaction with them. The use of the prepared document structure will allow you to take into account all the details of the future agenda including a chance to:
Make it understandable for a wide audience of event visitors
Introduce any kinds of the innovations
Change all parts of your agenda
You can use a different design of the agenda template for Google Docs every time you will need them. This process requires minimum time and creative approach that will bring you satisfaction. The results of your work will become one more conformation of the high level of your professionalism. You can use them whenever you need.
How to use this template ?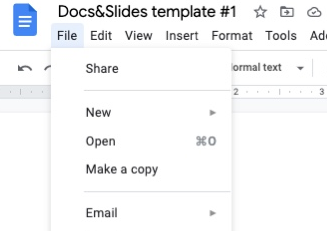 Meeting Agenda Template
Сhoose your format:
Google Docs
Microsoft Word