Menu Dinner Template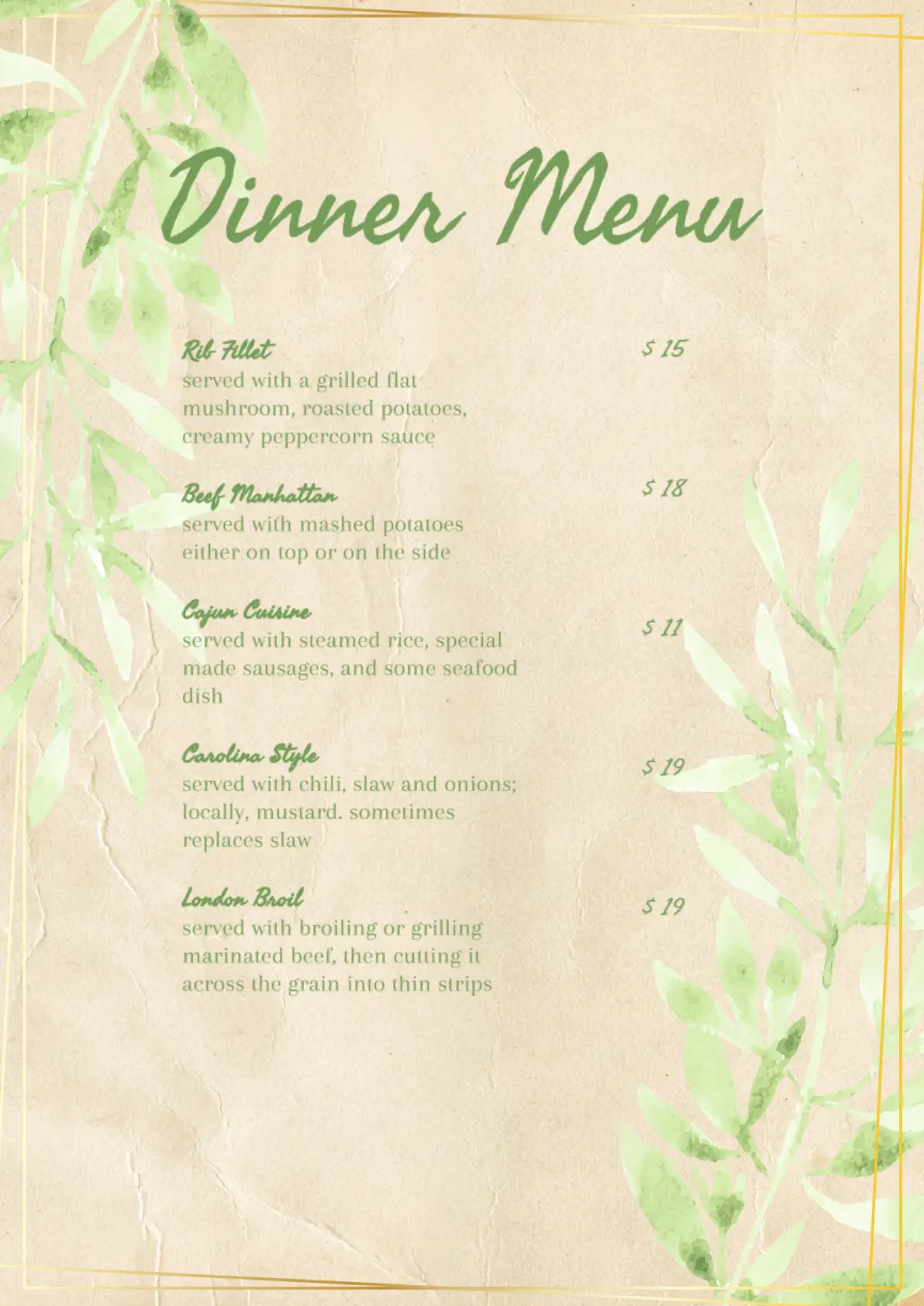 Template Details
03.12.2021
А4 (21 х 24,7 cm)
Color, Text, Objects in template
25.09.2023
Microsoft Word, PDF, EPUB, TXT, ODT
Dinner is not just another meal. It is also an ability to gather at the table with the whole members of the different generations. It is desirable to compose the menu for dinner in such a way that everyone is satisfied. Despite the recommendations not to eat after 6 pm, in real life, few people can afford it. If dinner is late, try not to make it heavy. It is quite enough to eat a salad and a main course, because you will probably also want to drink tea with something sweet.
Soup lovers, deprived of the opportunity to eat soup at dinner, can catch up. The dinner menu introduced thanks to the file obtained during an effective exploitation of the menu templates for Google Docs is complex method to develop this variation of the files by showing the data blocks related to:
List of points of the menu
The sequence of their submission
Description of ingredients
Drink recipe details
Public catering is an important link in the system of economic and social measures aimed at improving the material and cultural standard of living of people. The development of public catering involves saving labor and material resources throughout society. The labor population engaged in catering at home is freed, it increases labor resources.
The main task is to ensure a significant rise in the material and cultural standard of living of the people on the basis of high rates of improvement of production, increasing its efficiency and scientific and technological progress.The growth of the positive emotions of the individuals will be facilitated by an increase in commodity resources in the country.
This will also create good prerequisites for the creation of public catering, the turnover and output of which must constantly increase. The restaurant owners can use the dinner menu received as the outcomes of the introduction of the files required for the Google Docs to spend only a few minutes to fulfill this assignment by staying focused on other routine tasks.
Drawn by our in-house designers
Professional and unique design
100% FREE
Ready to use
---
How to use this template ?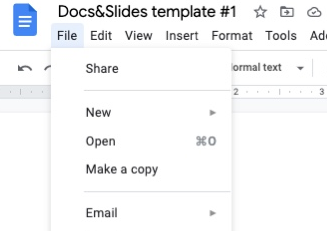 Menu Dinner Template
To download the template for FREE - complete the survey (1 question)
We have sent a template to your email!
Don't forget to check your spam box!