Menu French Template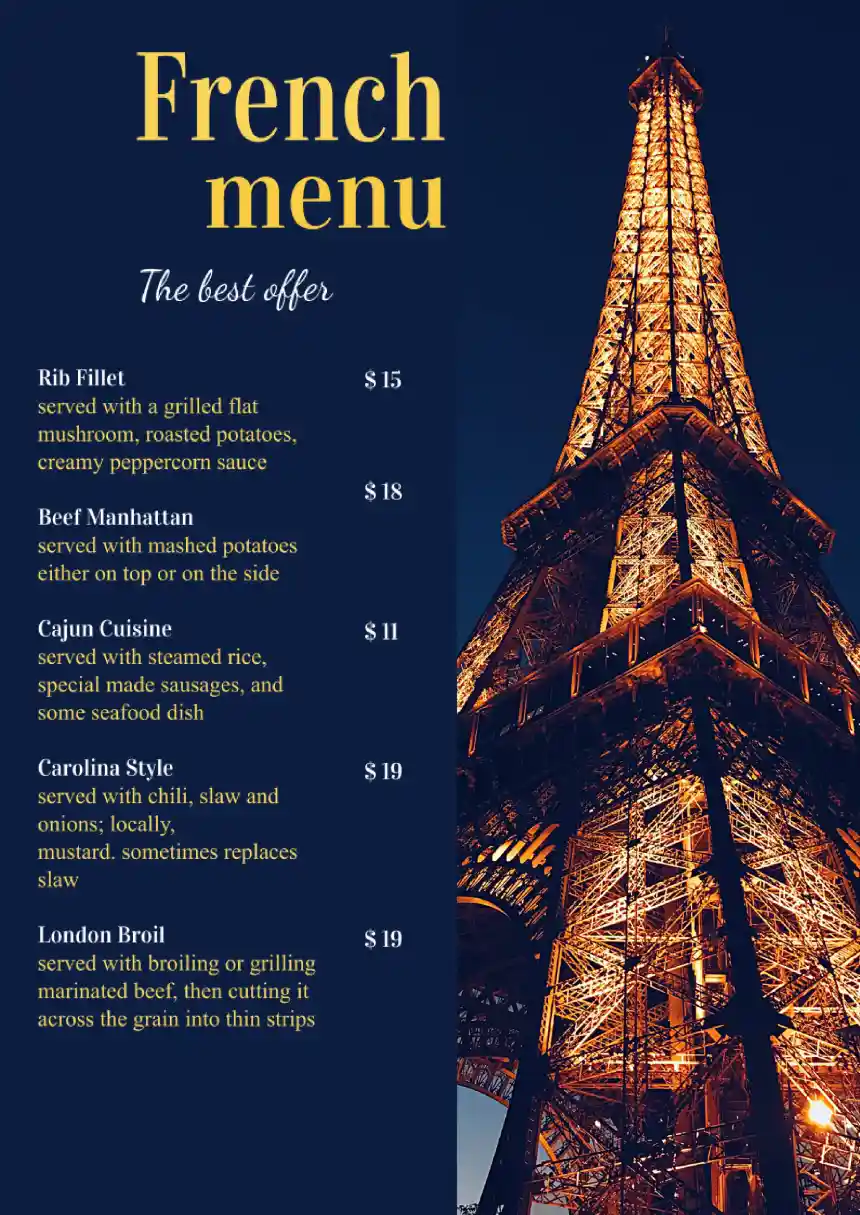 Template Details
03.12.2021
А4 (21 х 24,7 cm)
Color, Text, Objects in template
25.09.2023
Microsoft Word, PDF, EPUB, TXT, ODT
French cuisine is divided into traditional folk and exquisite restaurants. In turn, there are regional dishes of French cuisine in the national cuisine. The division into folk and aristocratic cuisine, as well as the rejection of fast food are the main features of French cuisine. French cuisine is also distinguished from other European cuisines by the use of rather exotic ingredients involving snails, and frogs.
The aristocratic or restaurant French cuisine, whose recipes originate from the kitchens of court chefs, are more famous all over the world. The use of the French menu template for Google Docs provides the users with an opportunity to reflect the details of such gastronomic events. The users should not have any:
Skills
Knowledge
Experience
Extra money
At the same time, the individuals will receive the results of the high quality during the use Google Docs menu templates provided by the online resource. The well-known dishes of French cuisine involve the recipes of:
Ratatouille
Flambé
Foie gras
Onion soup
Tatin pie
Consommé
French cuisine recipes are also replete with sauces, and various cooking methods. The menu of French cuisine is very diverse, because it can include dishes from Normandy, Provencal, southern or Mediterranean cuisine. Indeed, French cuisine gave its admirers a lot of delicious and original dishes. Salads are one of such dishes. The desserts of French cuisine are the real pride of the French menu.
Creme brulee, meringue, profiteroles, and pasta cakes are offered by French cuisine. Photos of these culinary masterpieces delight with their appearance alone. By the way, the aesthetics of dishes is an important component of French cuisine. The French, as true aesthetes, pay great attention to the design and presentation of dishes. you should also learn this detail if you are interested in French cuisine.
Drawn by our in-house designers
Professional and unique design
100% FREE
Ready to use
---
How to use this template ?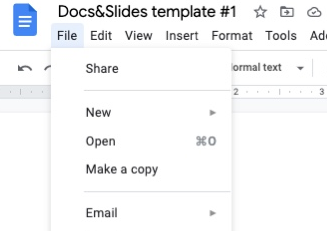 Menu French Template
To download the template for FREE - complete the survey (1 question)
We have sent a template to your email!
Don't forget to check your spam box!