Menu Wedding Template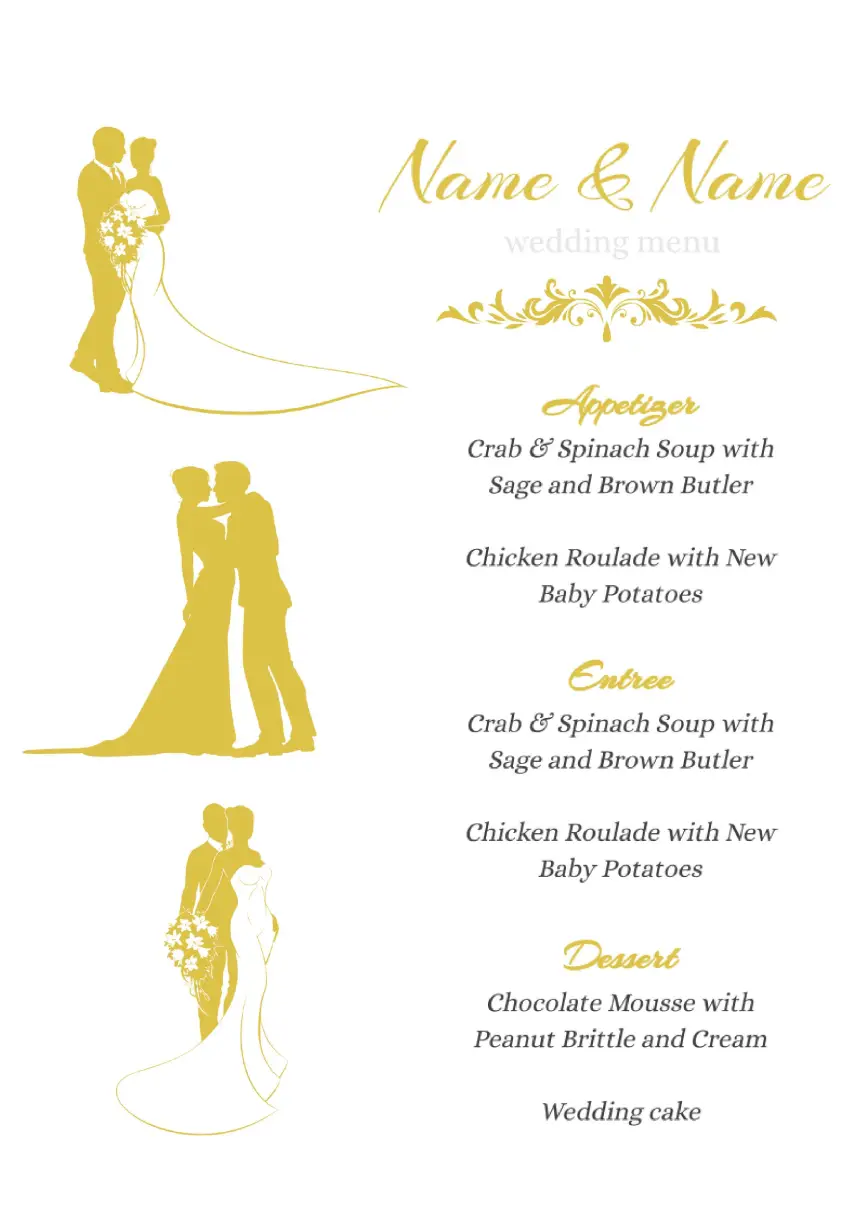 Template Details
03.12.2021
А4 (21 х 24,7 cm)
Color, Text, Objects in template
25.09.2023
Microsoft Word, PDF, EPUB, TXT, ODT
The use of the menu for such occasions as weddings in the form of the template placed on the Google Docs can significantly simplify this task.
The use of the list of the dishes for the wedding with the help of the menu templates related to Google Docs will become a basis to deliver the pleasure to all of the guests. The planning function includes the development of work plans for the organization, the restaurant and each of its structural divisions, and bringing these plans to all members of the team. Plans are developed on the basis of forecasting, modeling and programming. The planning function is the main one in management, since the implementation of all other functions is subject to the tasks of achieving the results determined by the plan.
The work organization function ensures the interconnection and effectiveness of all management functions. Its content is as follows:
Organization of work on long-term and current economic and social planning
Organization of selection
Placement of personnel on a functional basis
The menu can turn into a prerequisite for the emergence of the well-thought-out process of the catering. Coordination involves the establishment of the order of execution of individual tasks, ensuring the continuity of the processes of fulfilling the plan, coordinating the timing of production and delivery of products; elimination of duplication of ongoing work. The division and specialization of managerial labor requires the coordination of the activities of specialists and managers.
They coordinate not only the activities of people, the processes of production, sale and organization of consumption of public catering products, but also information processes: the collection, processing and transmission of data necessary for management. The sources of information for performing the coordination function are work plans, work schedules for the heads of structural divisions, approved structures, management schemes and other regulatory documents. The purpose of coordination is to ensure the coordinated work of the entire production team.
Drawn by our in-house designers
Professional and unique design
100% FREE
Ready to use
---
How to use this template ?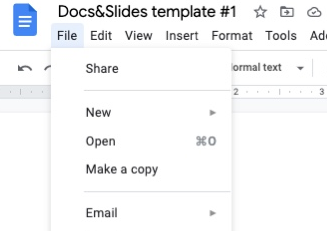 Menu Wedding Template
To download the template for FREE - complete the survey (1 question)
Google Docs
We have sent a template to your email!
Don't forget to check your spam box!