Menu Thanksgiving Dinner Template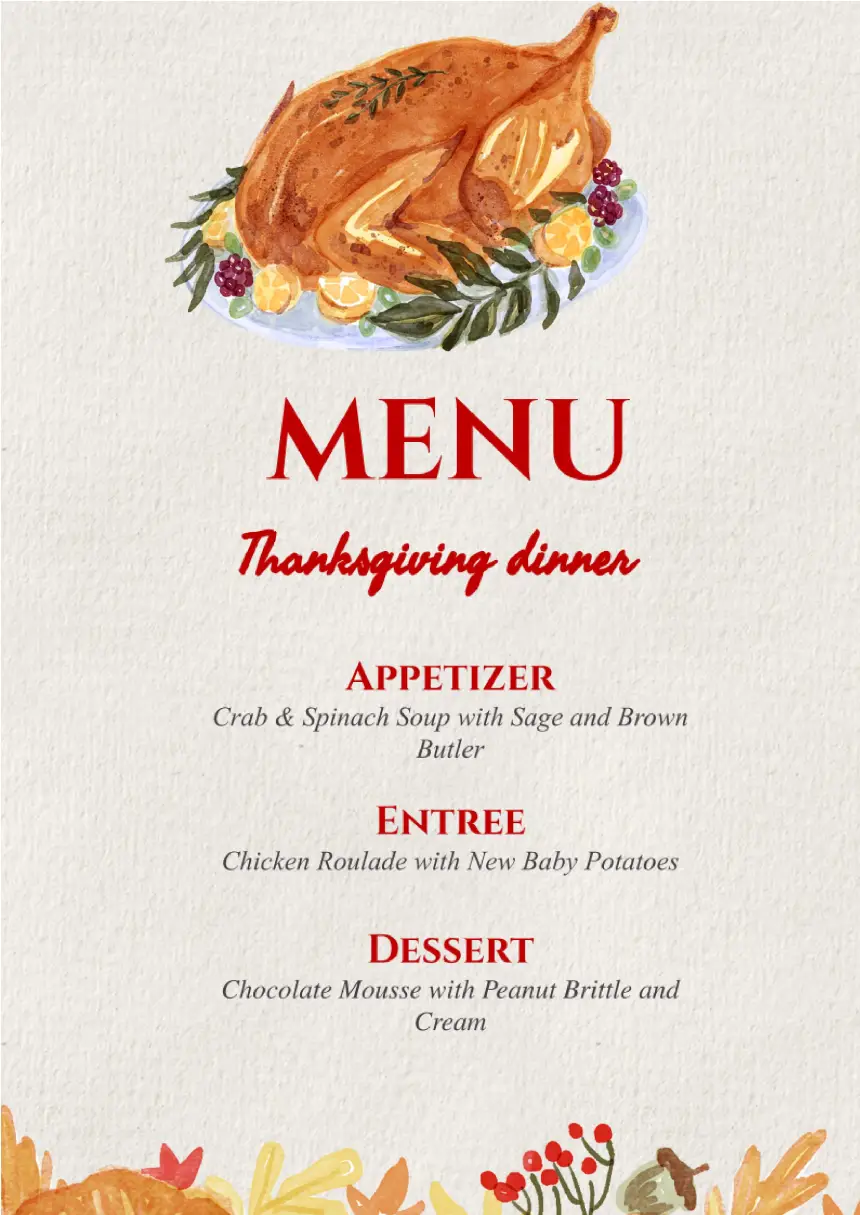 Template Details
03.12.2021
А4 (21 х 24,7 cm)
Color, Text, Objects in template
25.09.2023
Microsoft Word, PDF, EPUB, TXT, ODT
The use of menus in the form of the template during the celebration of Thanksgiving with the help of the Google Docs will turn into the most productive decision ever by leading to the necessary changes in the structure of the visual materials to make them more attractive.
This holiday is celebrated by gathering in the house of representatives of the oldest generation of the family. At the festive dinner, people eat the same dishes that were on the table during the first holiday in 1621, and everyone present says thanksgiving for all the good things that happened in his life during the year. Among the traditional Thanksgiving dishes are stuffed turkey, pumpkin or apple pie, autumn harvest:
Apples
Chestnuts
Nuts
Grapes
This approach is a doubly pleasant holiday for everyone who celebrates it, because in fact, Thanksgiving begins the festive season, which includes Christmas and will continue right up to the New Year. Also after it comes Black Friday - the day of sales and crazy discounts in the United States. If you want to get into the holiday spirit, we offer the recipe for the perfect turkey, and below the link you will find a recipe for a simple and very tasty pumpkin pie for dessert. The Thanksgiving menu based on the introduction of the menu templates dedicated to the Google Docs gives the users an access to the online resource with the chance to announce the same details into the preparation of files showing the dishes.
You should use the benefits of the innovative technologies in the form of a menu published with the support of the files with various options for further editing. A century later, one of the founding fathers and the first president of the United States, George Washington, proposed to celebrate Thanksgiving Day annually on November 26th. Successive US presidents changed the date when, in their opinion, the whole country should celebrate this day, and in 1941 the current celebration order was approved - every fourth Thursday of November.
Drawn by our in-house designers
Professional and unique design
100% FREE
Ready to use
---
How to use this template ?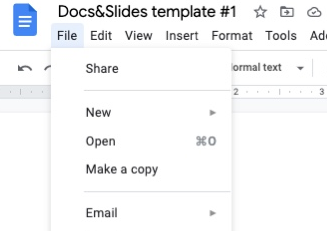 Menu Thanksgiving Dinner Template
To download the template for FREE - complete the survey (1 question)
Google Docs
We have sent a template to your email!
Don't forget to check your spam box!