Menu Thanksgiving Dinner Template
Thanksgiving is a harvest festival. Thanksgiving was a celebration of expressing gratitude and appreciation to God, family and friends for material well-being and kindness. Traditionally, this celebration is a time to give thanks for a rich harvest. Since then, the holiday has lost its religious roots. However, the family dinners represent an integral part of this special day. The use of the Thanksgiving menu template for Google Docs can turn into the best structure for the development of this type of the documents with the specific structure and design.
Several generations of the same family gather in the elders' house for a festive dinner. Everyone says words of thanksgiving for all the good things that happened in his life. Modern Americans eat on this day the same thing that their ancestors ate back in 1621 at the first Thanksgiving dinner. Many dishes have become not only a tradition, but also symbols of the holiday including
A stuffed turkey with cranberry syrup
A big sweet pumpkin pie
Mashed potatoes
Bright young pumpkins, ears of "Indian" corn, apples, oranges, chestnuts, nuts, dry leaves and bunches of grapes hanging from the dish as if from a cornucopia, not only serve as a traditional table decoration, but also personify the abundance of autumn gifts of nature. Bouquets of golden, orange and red-brown chrysanthemums, complemented by sprigs with berries, complete the feeling of abundance and generosity of nature, a real celebration of a rich harvest.
The Thanksgiving menu template for Google Docs provides the users of the online resource with the opportunity to introduce the same details into the visualization of documents describing the dishes. You should use the benefits of the innovative technologies in the form of templates with a wide range of options for further editing.
How to use this template ?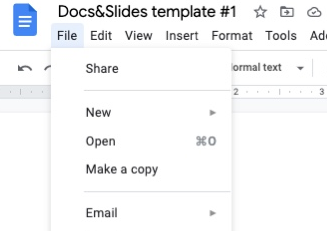 Menu Thanksgiving Dinner Template
Сhoose your format:
Google Docs
Microsoft Word