Menu Pizza Template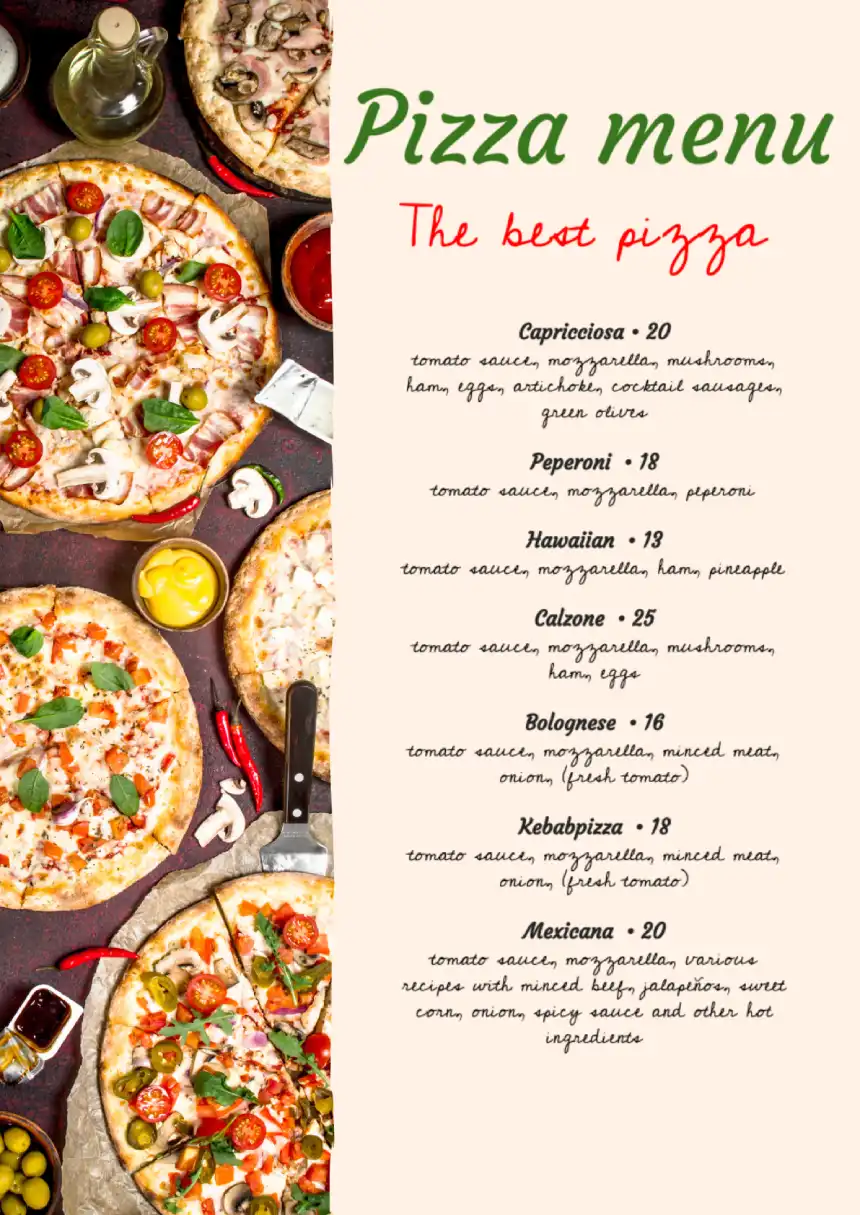 Template Details
18.11.2021
А4 (21 х 24,7 cm)
Color, Text, Objects in template
18.01.2023
Microsoft Word, PDF, EPUB, TXT, ODT
Cooking pizza is a complex process that involves a lot of nuances. In particular, for real Italian pizzas, dough pieces are prepared by hand, which requires high qualifications and extensive experience from the pizza chef.
In order for the pizza to be tender, the dough must be rolled into the thinnest pancake as a foundation for the next layer of cheese.The use of the pizza as an integral part of the menu associated with an active use of the template created with support of the Google Docs provides the specialists with a chance to develop these types of the files in a few minutes without the use of certain skills and knowledge.
This approach provides a chance to save time, effort, and money. At the same time, you will enjoy the procedure of working with the files due to the high level of its simplicity and optimization of all of the actions. The menu of the pizzeria should include as many food items as possible. The most popular positions of the menu dedicated to this dish imply such pizza as:
Margarita
Neapolitan
Marinara
Pugliese
Four Seasons
Four cheeses
The pizza presented in the menu created due to the effective functions of the menu templates related to the Google Docs is a foundation for the inclusion of the photos of the pizza into the file. This approach will increase the customers' interest in ordering the pizza. Do not lose this detail of the marketing promotion that can improve the level of your sales. Depending on the size of the pizza, the amount of dough and filling changes, but the ratio of ingredients remains approximately the same.
Pizza is one of the few dishes that is in demand in both modest eateries and expensive restaurants. In addition, in recent years, there have been many consumers ordering pizza at home. Therefore, investors who decide to go into the production of pizza have several options for doing business.
Drawn by our in-house designers
Professional and unique design
100% FREE
Ready to use
---
How to use this template ?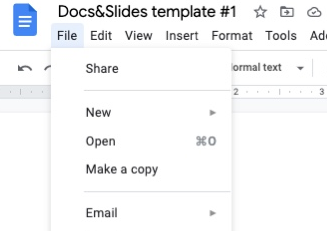 Menu Pizza Template
Сhoose your format:
Google Docs
Microsoft Word