Menu Party Template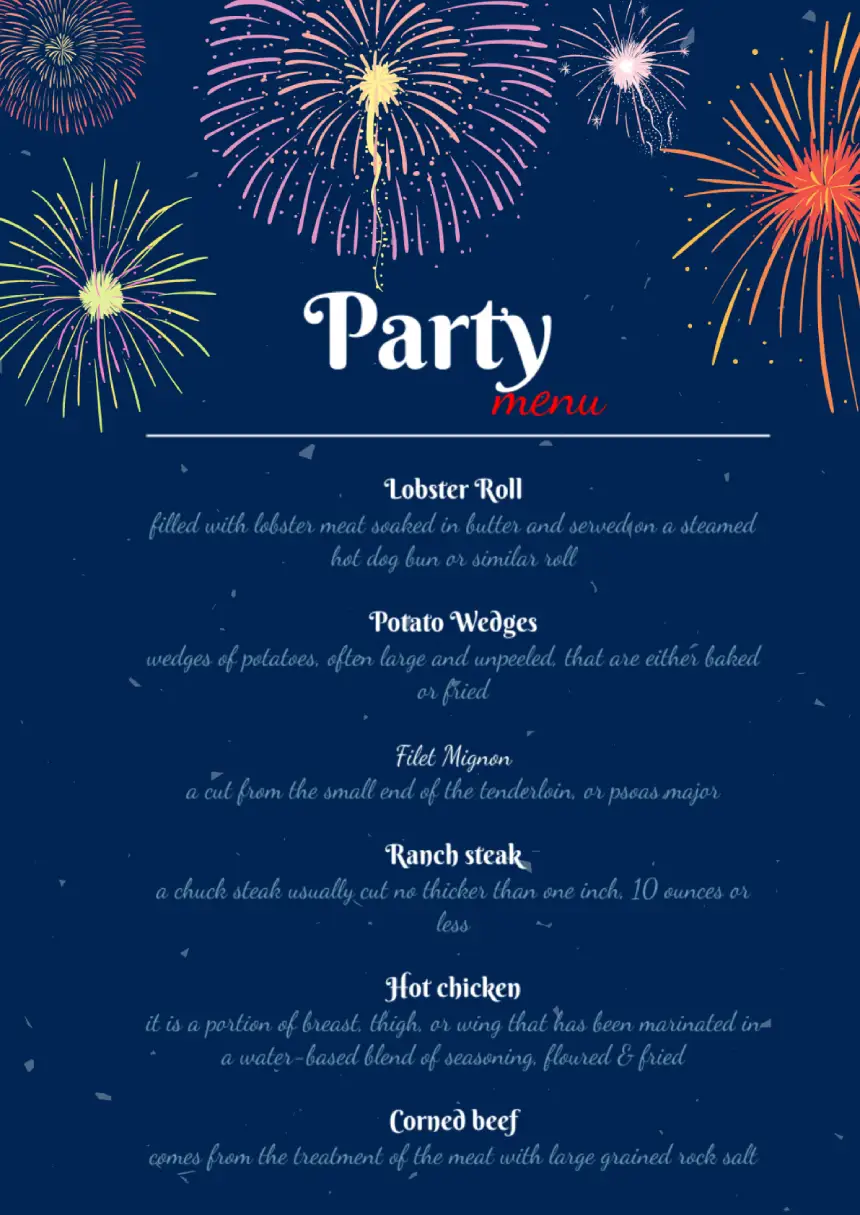 Template Details
18.11.2021
А4 (21 х 24,7 cm)
Color, Text, Objects in template
25.09.2023
Microsoft Word, PDF, EPUB, TXT, ODT
The work week is over. It is Friday night. The weekend is a long-awaited event to dedicate them to something pleasant. What if you invite friends over and have a party? Do not rush to buy chips, crackers, salted nuts and other snacks. You can cook something tastier and healthier yourself. You can cook simple dishes to surprise your guests.
The use of the party menu templates for Google Docs can provide you with an opportunity to complete this task in a few clicks by spending minimum time to achieve the desired results. Do not lose an opportunity to enjoy the benefits of the innovative progress in the form of the templates. This point is especially evident when it comes to the organization of the crowded events. Special parties can always be held according to a specific scenario, depending on your wishes and requests.
An individual style of holding and organizing a corporate party is selected to make the holiday memorable. Organization of theme parties for large companies is very important. In this case, the use of the party menu template for Google Docs is a necessary detail to have time to complete all the preparations. The menu can include such details as:
Names of the dishes
Their description
Meal serving time
Several food options to choose from
This approach can meet the expectations of most guests expressing a desire to visit the party. The development of these files does not require the use of specific skills and knowledge. This process will be done in a few clicks with the minimum effort and the absence of the need to spend money to achieve the necessary results. You can share the data about the online resource with your friends and colleagues to help them overcome the issues occurring during the process of the organization of the different types of the parties.
Drawn by our in-house designers
Professional and unique design
100% FREE
Ready to use
---
How to use this template ?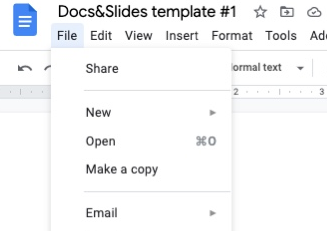 Menu Party Template
To download the template for FREE - complete the survey (1 question)
We have sent a template to your email!
Don't forget to check your spam box!