Menu Cocktails Template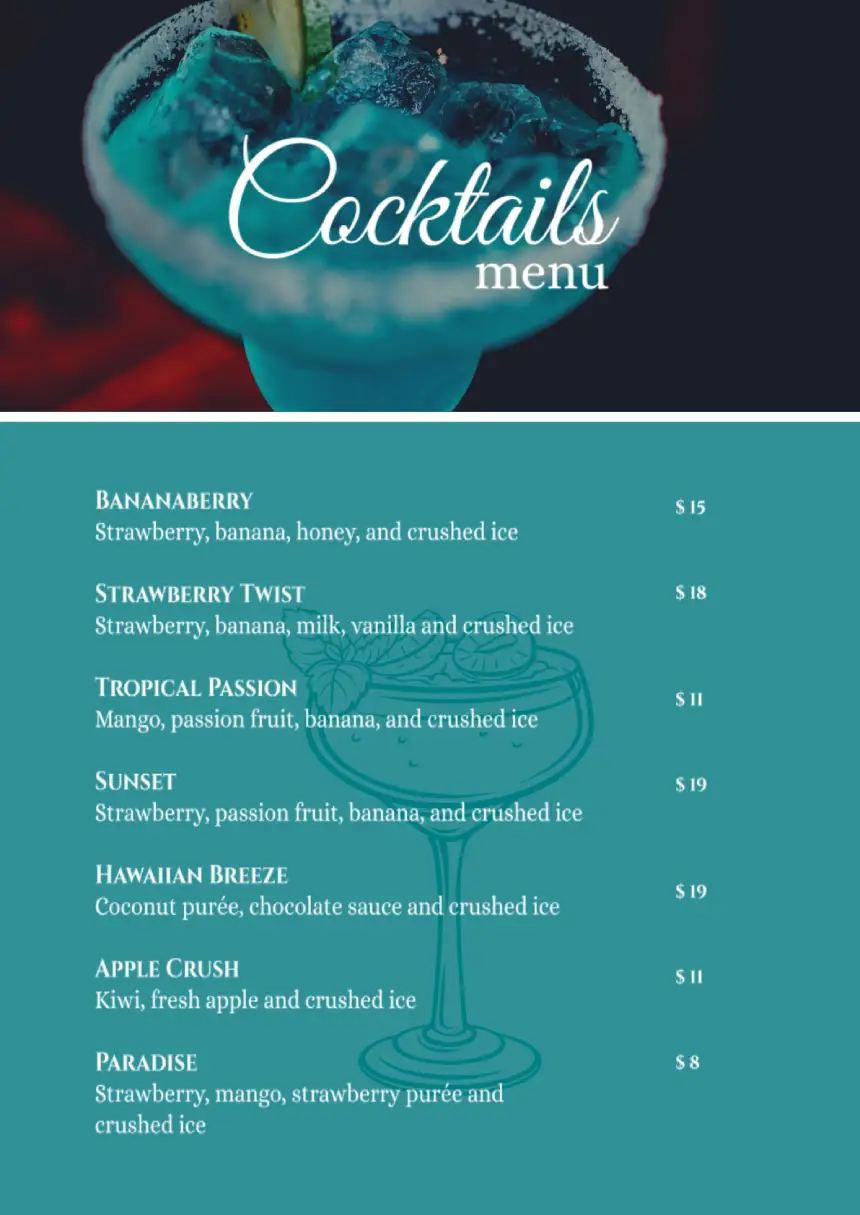 Template Details
18.11.2021
А4 (21 х 24,7 cm)
Color, Text, Objects in template
29.01.2022
Microsoft Word, PDF, EPUB, TXT, ODT
A cocktail is a type of mixed drink. Not all mixed drinks can be called cocktails, although this word is now used as a synonym for any "hodgepodge". A real cocktail is a drink based on one or more alcoholic beverages with the addition of:
Juices
Syrups
Other ingredients
The use of the cocktails menu template for Google Docs provides all the users of the online resource with an opportunity to develop this types of the files for the different purposes including:
Pub menu
Thematic event
Home party
It is your chance to introduce the available beverages by attracting the attention of the guests who can enjoy the cocktails. The history of the appearance of cocktails, like many other wonderful things, is covered in fog. The name of the inventor is unknown. It's not surprising. In this case, Vermouths and European bitters work very well in these cocktails, although they can also be drunk neat.
They are part of such cocktails as Americano, Negroni and others. In the south of Europe, bitters such as Suze, Picon, Satrap, as well as aniseed ones Pernod, Ricard, Sambucca, and Ouzo are extremely popular. The cocktails menu template for Google Docs can turn into the most convenient way to describe the details and all ingredients of these beverages by providing the guests with the necessary data to make the right choice.
Cocktail making is a complex process aimed at the creation of the perfect design of the beverages. In this case, the menu Google Docs templates give the users a chance to insert a photo of cocktails into the menu to make them more understandable for the guests. At the same time, such an approach can increase the level of the sales and profit of the pub. It is a great marketing strategy.
Drawn by our in-house designers
Professional and unique design
100% FREE
Ready to use
---
How to use this template ?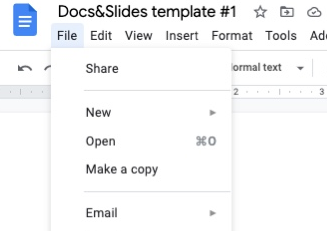 Menu Cocktails Template
Сhoose your format:
Google Docs
Microsoft Word