Menu Home Dinner Template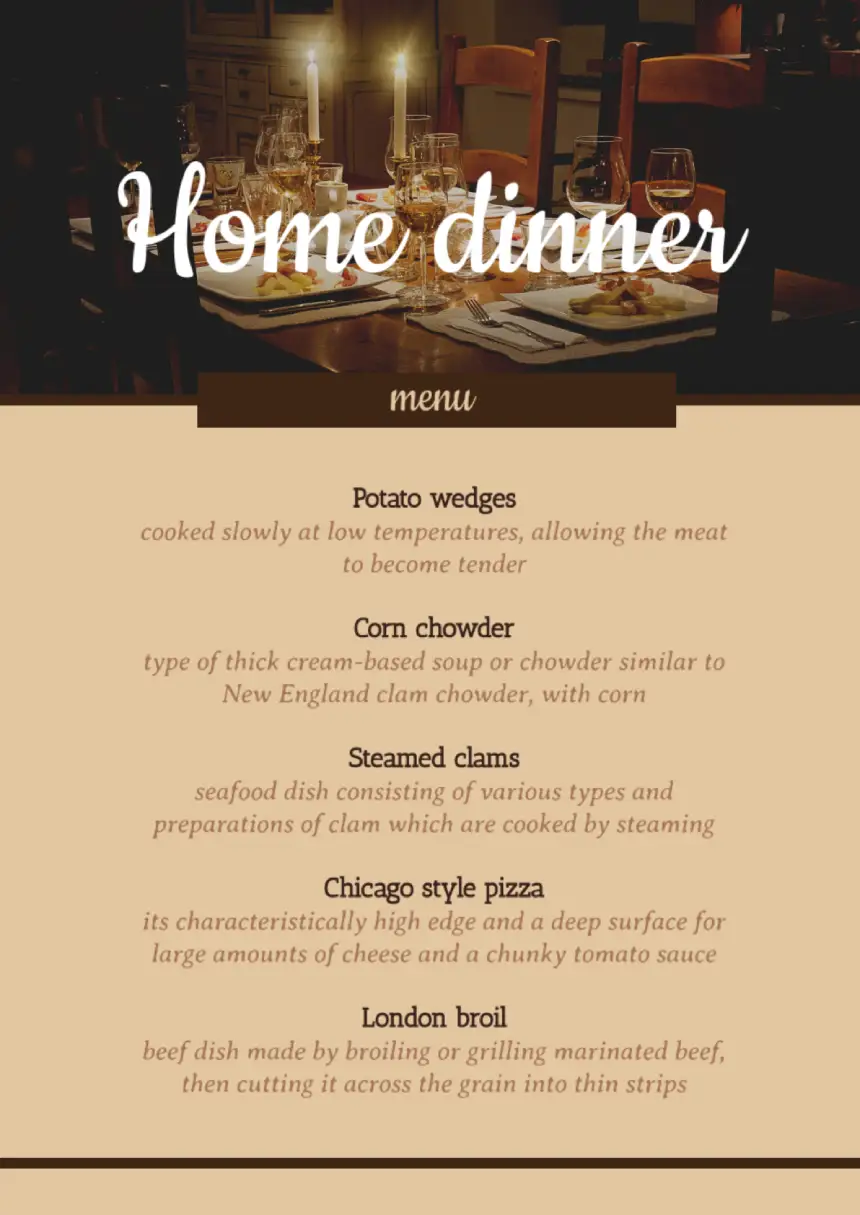 Template Details
18.11.2021
А4 (21 х 24,7 cm)
Color, Text, Objects in template
29.01.2022
Microsoft Word, PDF, EPUB, TXT, ODT
Think back to a typical weekday evening. After work, school and other things, you return home with thoughts about what to cook for dinner for yourself and your family. At the same time, you don't want to stand at the stove at all. This valuable time is better spent chatting and hugging with family and friends. The use of the home dinner menu template for Google Docs can give you an ability to describe all the dishes that you can cook in less than an hour. The templates can:
Save your time
Turn into a source of the valuable data
Become a file that you can share with your friends and relatives
The process of the use of a home dinner menu template for Google Docs will not force you to get new knowledge and skills to complete this task. You can have no experience in the area of text editing and graphic design. However, you will get the results of the high quality that you can use to save your time and surprise guests during a homemade dinner. Who said that a delicious and nutritious dinner needs to be prepared for at least one hour? In fact, the healthiest foods are usually quite simple and do not require much manipulation in the kitchen.
You only need 30 minutes of free time to cook the perfect dinner. Menu templates for Google Docs will allow you to describe the dish recipes in a few clicks. You will enjoy this process by facing no issues caused by the absence of the skills in this field. Love for yourself and loved ones is manifested in daily trifles, and not on holidays. Enjoying every bite of even the simplest dish is easier than it looks. This approach does not require a luxurious mansion, servants, ceremonial dining room and family silver. Beautiful serving of dishes at home is available to everyone.
Drawn by our in-house designers
Professional and unique design
100% FREE
Ready to use
---
How to use this template ?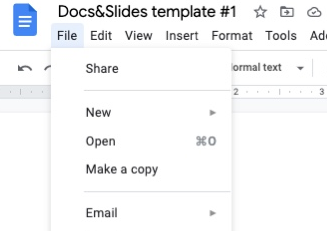 Menu Home Dinner Template
Сhoose your format:
Google Docs
Microsoft Word