Menu Service Template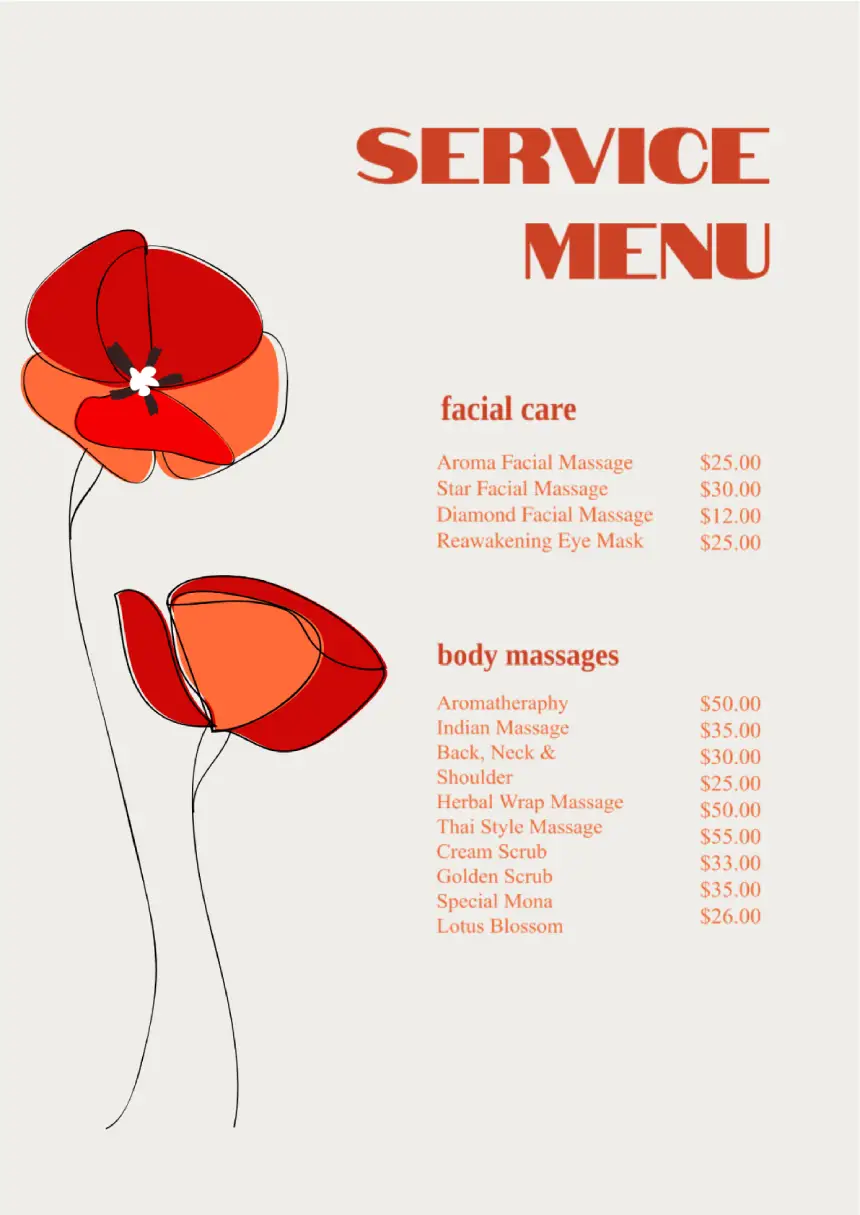 Template Details
18.11.2021
А4 (21 х 24,7 cm)
Color, Text, Objects in template
17.04.2022
Microsoft Word, PDF, EPUB, TXT, ODT
The different types of the services turned into a crucial point for the achievement of the high level of multitasking. These approaches imply the presence of such options as:
Delivery of the products
Advanced logistics
A wide range of specific directions to enjoy
Further maintenance of products
The service in the form of the menu realized through the involvement of the menu templates for Google Docs can be useful in any area of activity involving the restaurants, stores, beauty salons, and medical institutions. As a general rule, this type of the files involves the description of the nuances of certain brand functioning. However, the marketing specialists emphasize the importance of the design and structure of these documents. This approach can become an additional way to attract the attention of potential customers.
The service described in the menu obtained due to the options of the template devoted to the Google Docs can provide the users of the online resource with a chance to save time needed for the development of this type of the files having a high level of significance for the working sequence of actions of the various companies, restaurants, and even beauty salons.
Material services introduce a branch of material production including services aimed at continuing the production procedure in the sphere of circulation, transportation, and storage of a material product. In this case, Intangible opportunities are actions that do not receive a subject-tactile form. The production of such services is inseparable from consumption. For example, they include:
Services for the sale of tour packages
Services for tourists in hotels
Catering establishments
The organization of concert performances
The companies providing such kinds of services need menus to offer them to consumers. The service sector is a set of industries and activities designed to meet the spiritual and material needs of the population.
Drawn by our in-house designers
Professional and unique design
100% FREE
Ready to use
---
How to use this template ?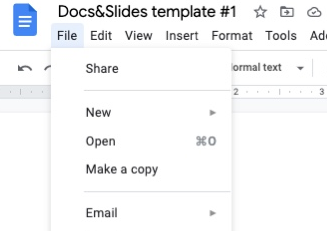 Menu Service Template
Сhoose your format:
Google Docs
Microsoft Word