A modern mini-bakery combines two formats at once, including the production and sale of bread and a cafe. The active development of the mini-bakery segment is associated with the familiarization of the majority of residents of large cities with a healthy lifestyle and, accordingly, nutrition. Fresh quality dough products are becoming more and more popular among guests.
In this case, the use of the bakery menu template for Google Docs can turn into the primary way for the optimization of certain processes representing an integral part of the process of functioning of the café. Establishments operating in the cafe format allow visitors not only to enjoy pastries on the spot with a cup of aromatic coffee, but also to take it home or to the office with them. The modern bakery market includes such popular types of the dishes as:
Bread
Sweet pastries
Cakes
Cookies
Sweets of own production
The use of the bakery menu template for Google Docs provides the cafes with an opportunity to attract more visitors through the introduction of the well-thought-out structure of these documents and its creative design. You can obtain the results of the high quality after the editing templates. Bread can be called a source of inspiration for the baker. using standard equipment for the production of different types of bread, the baker can experiment with the menu.
The professional can reflect the details of these items from the menu through the use of the templates. This process does not require the presence of any specific skills and knowledge in the area of content development and graphic design. It is your chance to enjoy the process by obtaining only positive emotions and valuable experience. Do not lose this opportunity.
How to use this template ?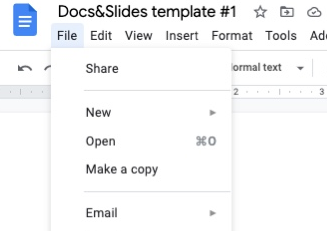 Menu Bakery Template
Сhoose your format:
Google Docs
Microsoft Word