Menu Bakery Template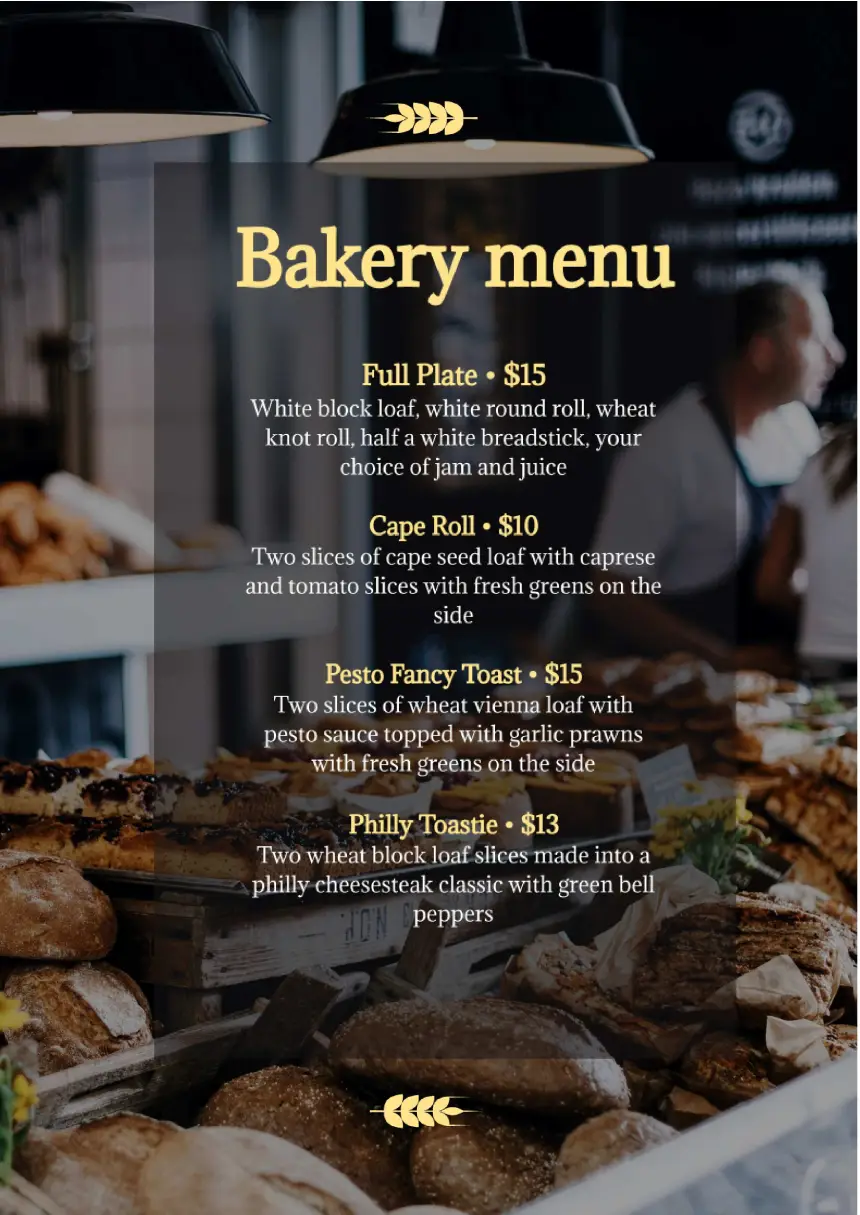 Template Details
03.12.2021
А4 (21 х 24,7 cm)
Color, Text, Objects in template
22.09.2023
Microsoft Word, PDF, EPUB, TXT, ODT
Why do some housewives have baked goods that are melting and airy, while others are hard and tasteless? What if a girlfriend takes out of the oven a magnificent pie with a golden crust to the envy of everyone, and your pies always dry out and burn. We will tell you a few life hacks that will turn any muffin into a masterpiece, and will help you become an experienced chef who knows no mistake in the culinary field! The dough will turn out fluffy and rise faster if you make it a rule to sift the flour twice every time. So it is perfectly saturated with oxygen. Some housewives necessarily add a little diluted starch to the yeast dough: this way the pies will remain fluffy and soft the next day.
You can add a heaping tablespoon of semolina to the yeast dough: before it was always added when baking bread. Since the bread was baked in the villages for several days at a time, this helped it stay fresh longer, not stale, and maintain splendor. True, it is better not to put semolina in the dough for dumplings, custard, puff and baked. The modern bakery market includes such popular types of the dishes as:
Bread
Sweet pastries
Cakes
Cookies
Handmade sweets
The use of the menu intended for the functioning of the bakery in the form of the template associated with the Google Docs provides the cafes with a chance to obtain the appreciation of the target audience by attracting the new lovers of this type of the products.
The professional can reflect the details of these items from the menu through the use of a menu templates based on the Google Docs related to the advantages of the templates. This process does not require the availability of certain skills and knowledge in the field of content development and graphic design. Use this chance to enjoy the process by obtaining only positive emotions and valuable experience. Do not lose this opportunity.
Drawn by our in-house designers
Professional and unique design
100% FREE
Ready to use
---
How to use this template ?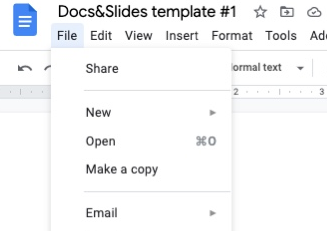 Menu Bakery Template
To download the template for FREE - complete the survey (1 question)
We have sent a template to your email!
Don't forget to check your spam box!