Menu Beer Template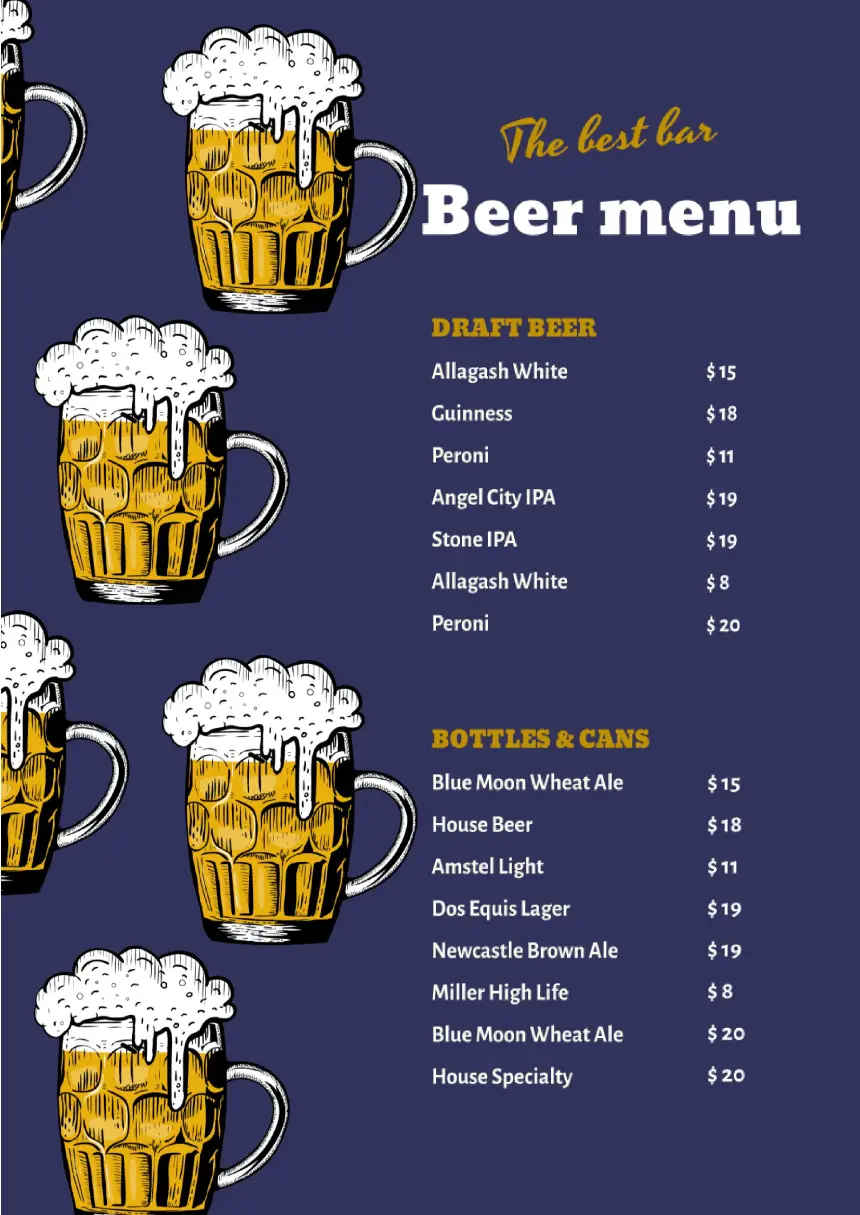 Template Details
03.12.2021
А4 (21 х 24,7 cm)
Color, Text, Objects in template
17.04.2022
Microsoft Word, PDF, EPUB, TXT, ODT
The menu represented in the form of the template obtained after the exploitation of the Google Docs is a prerequisite to receive the complex visual documents that the users will enjoy. Finally, the development of small business is a criterion of how competitive the market economy that is becoming in the country is. The more developed competition, the more fair prices are, the less the state or oligarchs have the ability to dictate their conditions to the market, the higher the degree of economic freedom of each economic agent, the easier it is for anyone to start a business, find a niche in the social division of labor. The bars offer the visitors a wide range beer types including:
Pale Ale
Wheat Ale
Belgian Ale
Sour Ale
Brown Ale
The introduction of the beer described in the menu obtained with the support of the menu templates for Google Docs provides a chance to reflect a detailed description of the beverages. It can reflect the traditions of certain regions having certain preferences and tastes. Beer is an old low-alcohol barley-malt drink that has a pleasant bitterness, and the ability to foam when filling a glass and hold a layer of compact foam on the surface for a long time.
Low-alcohol drinks are drinks containing no more than 7% ethyl alcohol. Due to its pleasant taste, tonic and thirst-quenching effect, beer is in great demand among the population. Being a low-alcohol drink, beer in many countries competes with strong alcoholic products. The visual material can turn into a great place to put the pictures and details of the description of the ingredients. The visitors of the pub will have the opportunity to select the beer that they will like. They will have a motivation to try new kinds of this drink by increasing the level of the bar's profit. This approach is an amazing ability to make the place more popular among the beer lovers.
Drawn by our in-house designers
Professional and unique design
100% FREE
Ready to use
---
How to use this template ?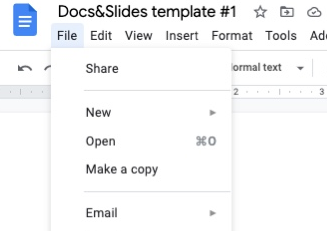 Menu Beer Template
To download the template for FREE - complete the survey (1 question)
We have sent a template to your email!
Don't forget to check your spam box!