Red Missing Person Template
Download the red missing person template for free and start looking for your loved one right now. In a matter of minutes, you can personalize the template, print or send it in pdf format to social networks or thematic platforms.
The red color immediately catches the eye, so your poster will be 100% noticed by passers-by from afar. The photo is placed in the center of the missing poster and is the main focus of the layout.
The missing person template Google Docs is easy to customize. You can replace all graphic and text elements. It's easy to do: download the template, open it in Google Docs and customize it as you wish. In the text box, enter the name and surname of the missing person. In addition, you can change the position of the blocks, size, type of font, and background of the page.
There is also a lot of free space in the template that you can use to create additional text blocks. For example, you can indicate some special signs of a person, what he was wearing, when he was last seen, and much more.
You can convert the missing person Google Docs template into a Microsoft Word document, print or email it. Thanks to pre-formatting, the template looks good and is displayed correctly on any device, including laptop and smartphone.
How to use this template ?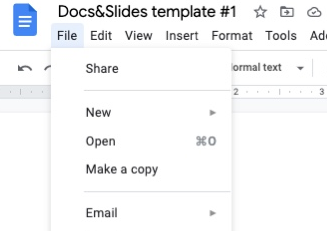 Related templates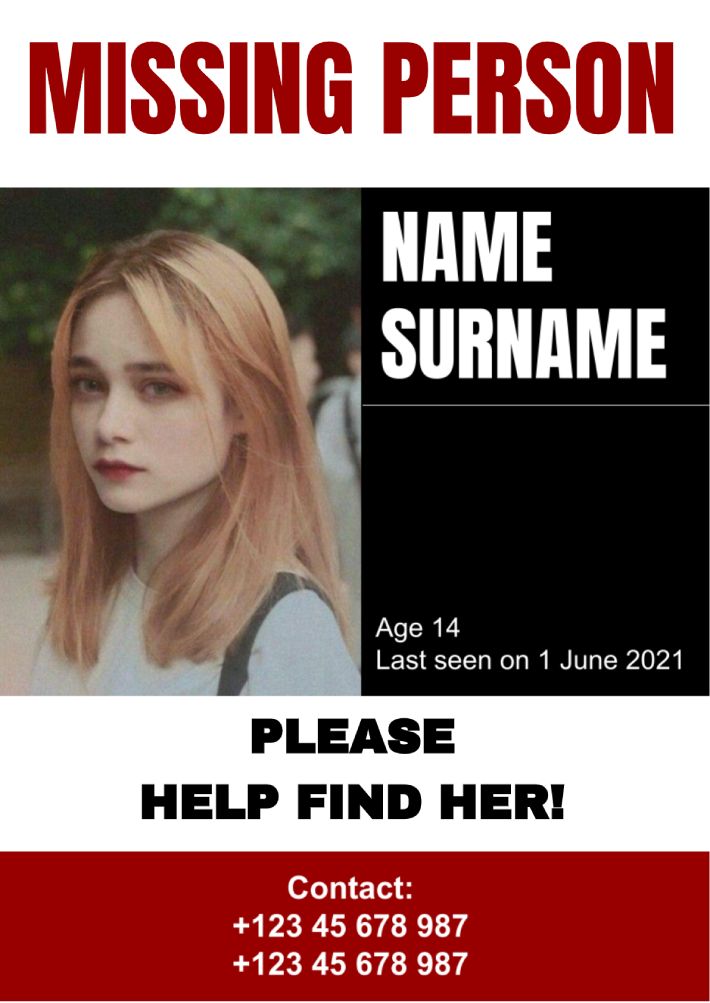 Download for free and customize missing person template for Google Docs.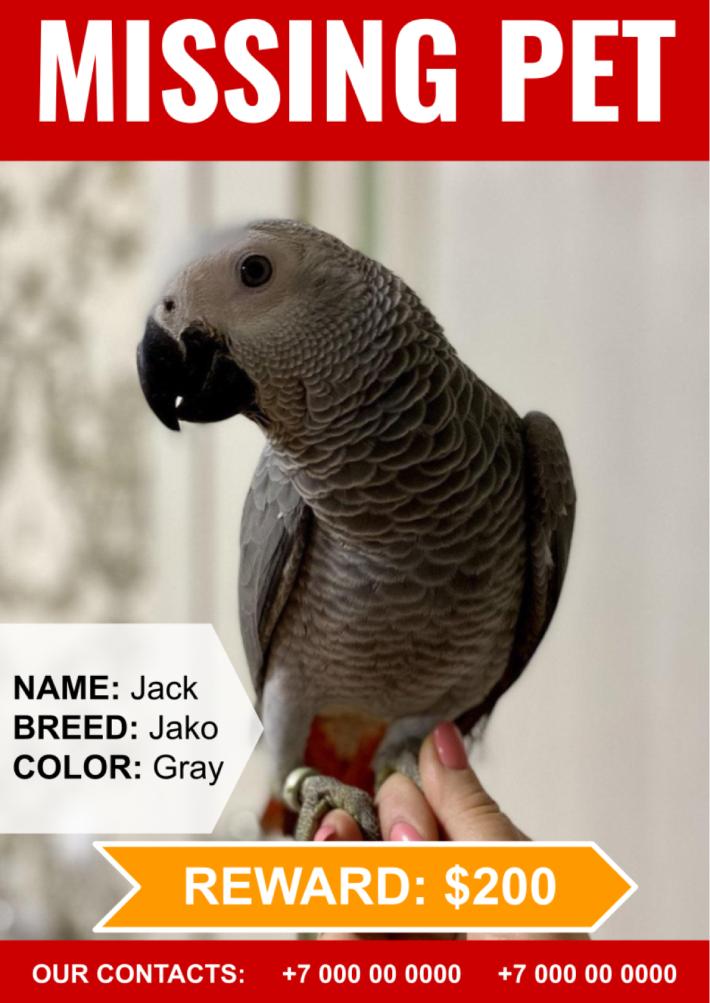 Easy editable lost pet template for Google Docs.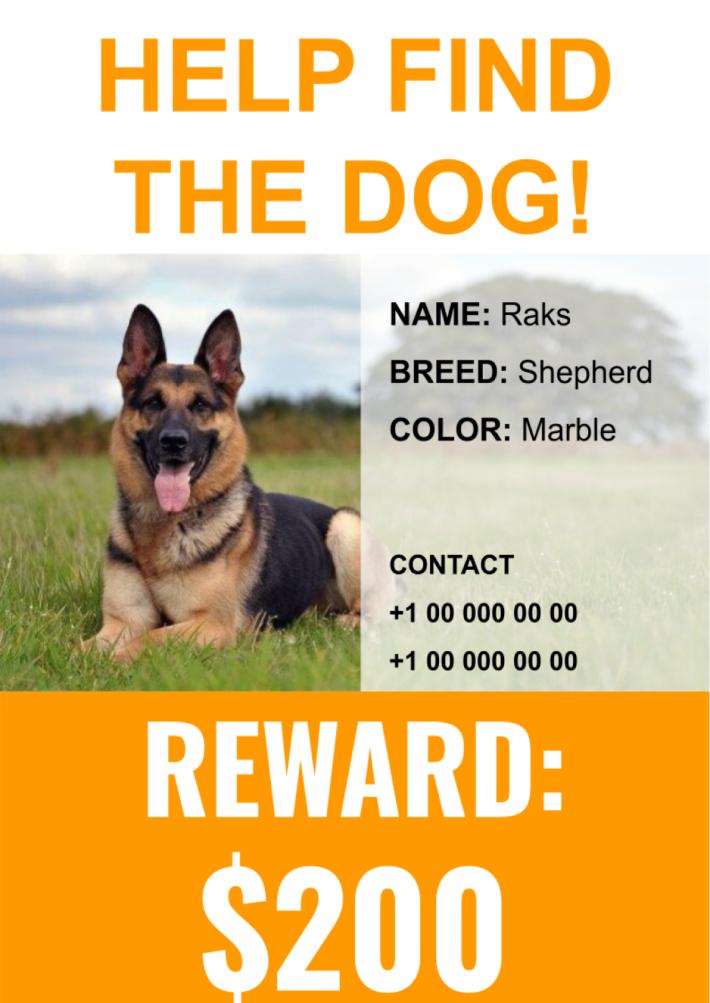 Free and easy-to-edit lost dog template for Google Docs.