Weekly Newsletter Template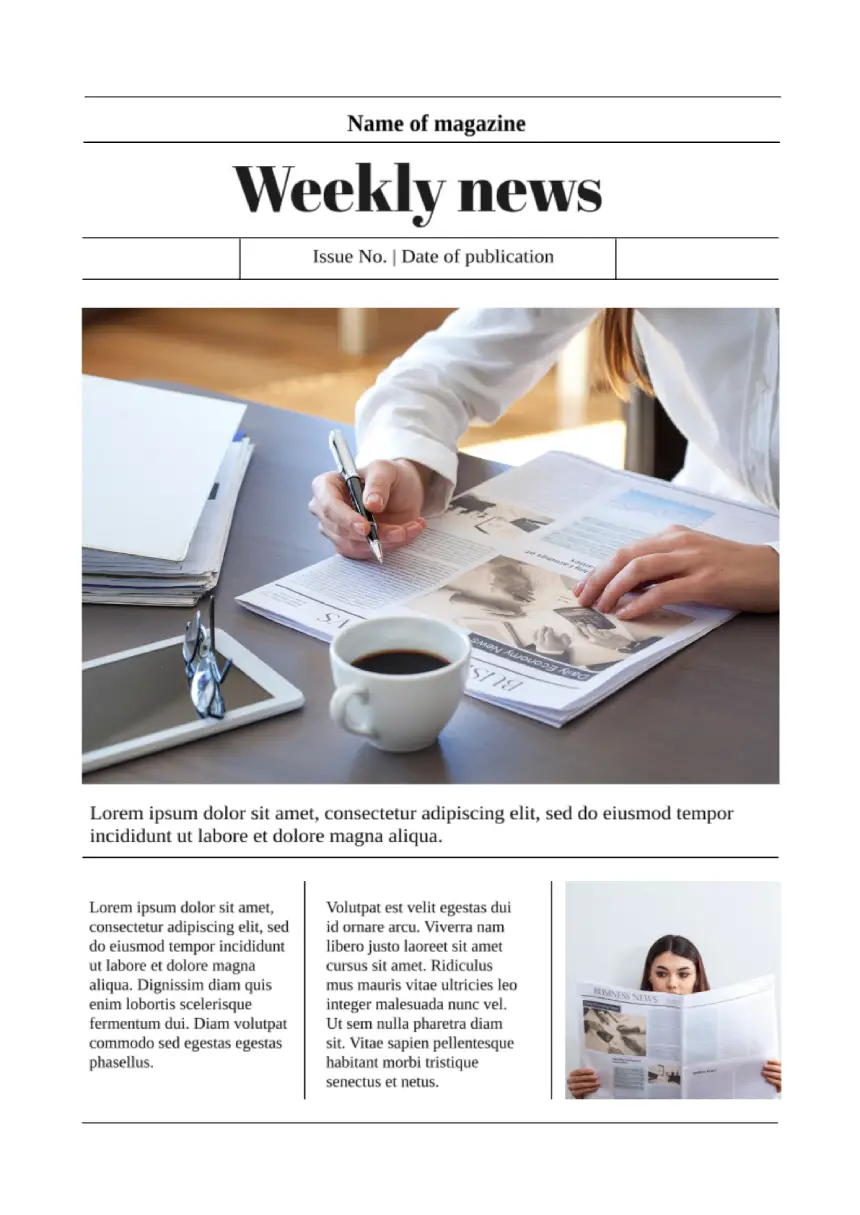 Template Details
21.12.2021
А4 (21 х 24,7 cm)
Color, Text, Objects in template
25.09.2023
Microsoft Word, PDF, EPUB, TXT, ODT
This type of the files is an effective method for the interaction with the clients needed to get their attention on an ongoing basis. If you're about to launch a new product or have just updated certain features, let customers know. This approach is your chance to build an increased level of the demand around a certain brand by obtaining the planned level of the customer engagement. It is a chance to achieve the desired stage in the business area.
You should keep in mind that it's important to explain how your updates or new product will solve customer problems, not just share achievements. If customers are aware of the benefits they can get, they will definitely use your services. Lead cultivation involves educating potential customers because when they join your mailing list. They are not ready to buy. Your task is to provide the right educational content that will teach them how to use your product to the maximum advantage.
Immediately after subscribing, send a welcome email explaining the benefits of your service. If users browse your site frequently, send them a short video tutorial or a free trial. If they get stuck, send them a tutorial, webinar, how-to or e-book. You should remember that training materials should be relevant to the stage of the sales funnel that your customers are currently in. The weekly type of the newsletter based on the templates developed with the help of the Google Docs will allow the individuals to improve the documents devoted to:
Announcement of new promotions
Presentation of innovative products
Rapprochement with customers through personal communications
Increasing the importance of interaction with audiences loyal to the brand
You should send an announcement to your subscribers.
Drawn by our in-house designers
Professional and unique design
100% FREE
Ready to use
---
How to use this template ?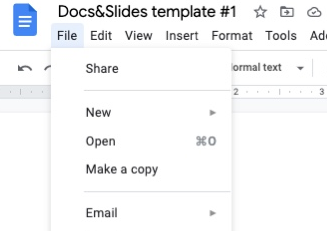 Related Newsletter Templates
Weekly Newsletter Template
Related Newsletter Templates
To download the template for FREE - complete the survey (1 question)
We have sent a template to your email!
Don't forget to check your spam box!