Weekly Newsletter Template
The use of the weekly newsletter template for Google Docs can turn into the perfect way for the development and further improvement of the marketing strategy. This type of the documents is a convenient way for the interaction with the clients needed to get their attention on an ongoing basis. If you're about to launch a new product or have just updated certain features, let customers know. This approach is your chance to build buzz around your brand and increase customer engagement.
You should keep in mind that it's important to explain how your updates or new product will solve customer problems, not just share achievements. If customers are aware of the benefits they can get, they will definitely use your services. Lead cultivation involves educating potential customers because when they join your mailing list. They are not ready to buy. Your task is to provide the right educational content that will teach them how to use your product to the maximum advantage.
Immediately after subscribing, send a welcome email explaining the benefits of your service. If users browse your site frequently, send them a short video tutorial or a free trial. If they get stuck, send them a tutorial, webinar, how-to or e-book. You should remember that training materials should be relevant to the stage of the sales funnel that your customers are currently in. The weekly newsletter template for Google Docs will allow you to develop the files devoted to:
Digests
Video materials
Special dates and events
Launches of new services and products
If you host meetings, conferences, and webinars, send out emails with invitations and reminders. They will help you create buzz around your event, keep customers waiting for it, increase brand awareness and attendance. You should send an announcement to your subscribers.
How to use this template ?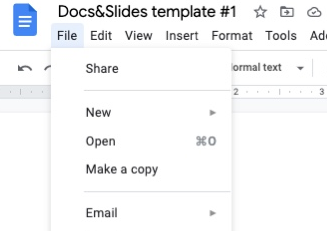 Weekly Newsletter Template
Сhoose your format:
Google Docs
Microsoft Word