Email marketing has a well-deserved reputation as an effective digital marketing tool. Newsletters can perform unparalleled when you offer interesting and relevant content to a loyal audience. The newsletter template for Google Docs provides the users with an opportunity to enjoy the advantages of these files without the presence of any skills and knowledge in this area. Newsletters are a powerful intermediary between your company and your audience. Letters help you build long-term relationships with your customers. Newsletters help not only increase sales, but also strengthen the image of your brand. In this case, you can:
Increase audience engagement
Expand the circle of potential consumers
Make the band's image more attractive
The use of newsletter templates for Google Docs will turn into a perfect basis for the development of these files with the well-thought-out structures and design. Newsletters help keep customers engaged. It's getting harder to keep customers engaged every day. Brands are forced to come up with new formats and unique offers. Such competition helps to improve the product and the quality of service. The newsletter is a great place to experiment. Through this channel, you can share important information, showcase your experience and expertise, and make an exclusive offer.
Newsletters help collect data about subscribers. It is necessary to have enough information about customers to provide an individual approach to each user. You can ask subscribers to answer a few questions so you can create more personalized offers in the future. Newsletters help businesses grow. You can ask customers for feedback. You can do this immediately after purchase or conduct regular surveys. You will learn what customers value most about your brand, what challenges they face and what they would like to improve.
How to use this template ?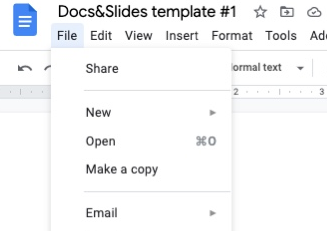 Newsletter Template
Сhoose your format:
Google Docs
Microsoft Word