Jeopardy 1-topic Template
A quiz is a game having a purpose to develop the cognitive sphere of students. The quiz consists of questions and answers from various fields of knowledge:
Science
Technology
Art
Literature
Music
Quizzes can be used in educational activities, in lessons on various topics. It is especially important to use a quiz in lesson activities when complex educational material is being studied, which requires deep and detailed assimilation. In extracurricular activities, the quiz should be used as a means of stimulating the cognitive interest of students, and their intellectual skills.
The use of the 1 topic jeopardy template for Google Slides can turn into the foundation for the development of the cards and details needed to play one of the most famous quiz games in the world. It occurred in 2010 in the United States of America. Games develop imagination, ingenuity, and observation. The game called "Jeopardy!" can turn into the perfect activity during any meeting with friends.
The 1 topic jeopardy template for Google Slides will provide all users with an opportunity to develop the slides in a few minutes by having no skills and knowledge in this field of activity. you will have a chance to save time and money needed to buy the cards for the game produced by the specialized company. A quiz is a form of intellectual game where success is achieved through the greatest number of correct answers.
Therefore, the basis is the knowledge of the players and the question-answer scheme of conducting. Quizzes can be thematic. The games can be conditionally divided into elementary and complex levels. The elementary games can be classified depending on the number of answer options from which the participants choose the correct one. Any intellectual game can be played both individually and in groups. "Jeopardy!" is a collective give that will have a positive impact on the communication between friends.
How to use this template ?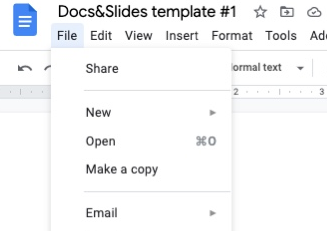 Jeopardy 1-topic Template
Сhoose your format:
Google Slides