Jeopardy 3 Categories Templates
Template Details
17.12.2021
Standard (4:3)
Images, Text, Header, Footer, Content etc.
30.01.2022
Microsoft PowerPoint, PDF, ODP, TXT
The presence of the different categories of "Jeopardy!" makes the game more dynamic and interesting. The players can select the different categories grouped based on themes and areas of knowledge. They represent a prerequisite for the formation of the content present on the cards. The use of the 3 categories jeopardy template for Google Slides will allow you to enjoy the process of the development of the data for the quiz including:
Shared access to the files
An ability to invite friends to game development
Use the files without the access to the Internet
It is your chance to make the game more interesting by relying on the preferences of the players. You can develop the cards for the game as the way to host a team building event. The use of the 3 categories jeopardy template for Google Slides does not require the presence of specific skills and knowledge necessary to complete these tasks. The desire to please all the participants of the quiz is the only thing you need to achieve the desired results.
This game can be played in a small enclosed space, in a train or other vehicle, and, in general, in any place where there is a table or an object that can replace it. It does not require special structures, buildings, or large equipment. Players in such games, as a rule, can stay in one place, they do not need to actively move.
The use of the free Google Slides jeopardy templates can become the most convenient way to develop the cards for the game requiring minimum effort and time. The process of their creation can also turn into a great opportunity to spend time with friends who will express a desire to help you prepare the equipment for the quiz.
Drawn by our in-house designers
Professional and unique design
100% FREE
Ready to use
---
How to use this template ?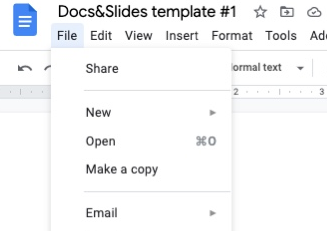 Related Jeopardy Templates
Jeopardy 3 Categories Templates
Related Jeopardy Templates
Сhoose your format:
Google Slides