Church Newsletters Template
"Church" means the gathering of people as a result of an invitation. The apostles were chosen and called by Jesus Christ to be united in the Church. Therefore, in the fullest sense, the concept of the Church of Christ implies a gathering, under a single Head, the Lord Jesus Christ. The use of the church newsletter template for Google Docs can turn into the primary way to communicate with the believers.
The Church is a God-human organism, the unity of the Spirit that dwells in people trying to live according to the Gospel. Therefore, the Church is also called the community of people who believe in Christ. It has hierarchical and organizational structure. Consequently, the believers can express a desire to receive the newsletters describing the details of the upcoming church meeting. The use of the church newsletter template for Google Docs can save:
At the same time, you will obtain the desired results. This type of the files has a regular nature by implying permanent mailings. Activities strengthen Church members by allowing them to feel connected and supported by others. Activities should help members feel connected to their peers, leaders, and loved ones. Activities should also help members see how living the gospel brings "the blessedness of the saints".
The newsletters can include the data about the church holidays and events that require specific preparations and actions to take part in certain activities. The use of the templates will not distract worshipers from their main activity by providing them with an opportunity to focus on the needs of the believers. You can use this chance to simplify the fulfillment of the routine tasks requiring big time investment.
How to use this template ?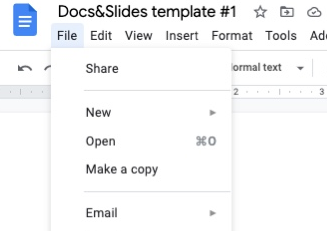 Church Newsletters Template
Сhoose your format:
Google Docs
Microsoft Word