Christmas Newsletter Template
If you have not yet thought about what to write to clients before the New Year, then it's time to do it and develop a mailing strategy for the pre-holiday period. By mid-December, it's time to be ready for the mass preparations for the holidays. All kinds of congratulations will be appropriate. The use of the Christmas newsletter template for Google Docs can turn into the most convenient way for the development of this type of the documents. These files can include:
Original congratulations
Best wishes
Interesting news
Description of the results of the year
Advantageous offers for clients in the new year
Gratitude for cooperation during the past year
You can have no skills and knowledge to use the Christmas newsletter template for Google Docs by completing the current tasks in a few clicks. The December email campaign represents a part of a single concept. However, this approach is true for any series of letters. There are several pieces of news for all those who decide to send mailing lists in December. The bad news is that all companies make every effort to attract the attention of the clients during this period. The templates will help you to develop the creative design and intuitive structures.
The good news is that congratulations and gifts are pleasant to everyone. In this case, subscribers perceive pre-holiday mail loyally. Just use the templates to create the most memorable newsletters. No one will remember a standard New Year's greeting, or a poem copied from the Internet. It is better to write from the heart by trying to express a friendly attitude. You can help subscribers cope with the upcoming chores and offer products that will be useful for organizing a celebration. If there is nothing suitable in your assortment, then you can share ideas of original themed decor or gift wrapping.
How to use this template ?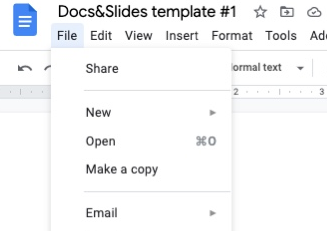 Christmas Newsletter Template
Сhoose your format:
Google Docs
Microsoft Word