Dark Movie Poster Template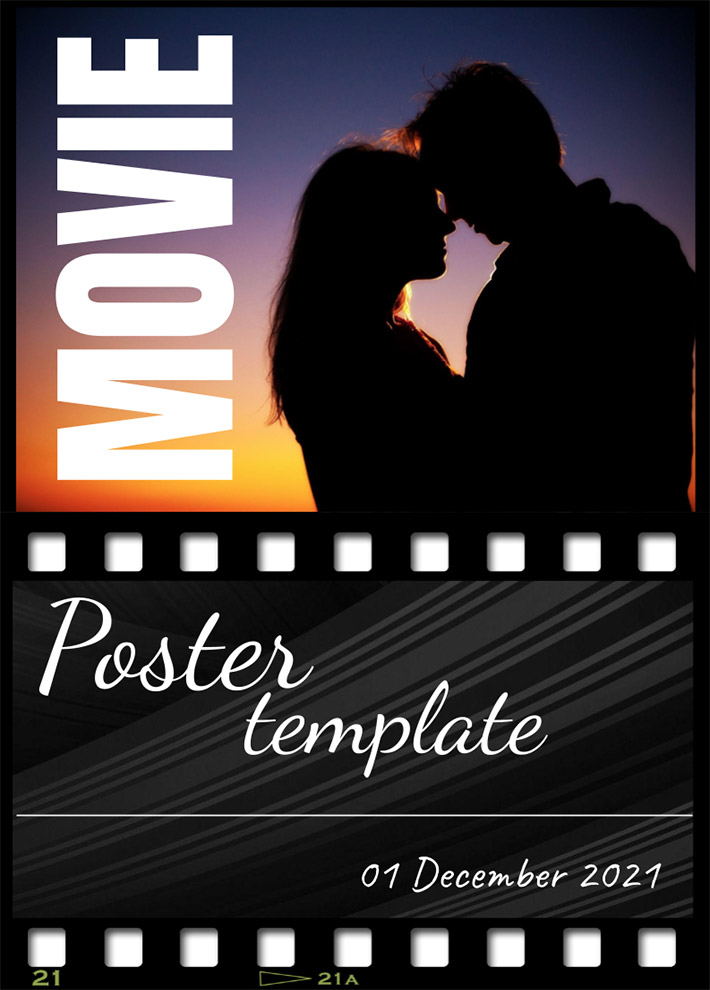 Template Details
07.06.2021
А4 (21 х 24,7 cm)
Color, Text, Objects in template
15.12.2021
Microsoft Word, PDF, EPUB, TXT, ODT
If you want to arouse the audience's interest in your film, you cannot do without a spectacular poster. And to help you with this, we have designed the dark movie poster Google Docs template. Using it you can promote your movie on any platform, including social media and thematic forums.
The concept of the template meets modern requirements for the design of posters. The main emphasis in the layout is placed on the image, which imitates a fragment from a classic film strip. This poster template design is intriguing and eye-catching. White font on a dark background looks very advantageous due to the contrast. This poster is perfect for the presentation of a romantic movie, travel story, and any other video.
The free poster templates Google Docs are editable. You can specify the title of the film, the name of the director, the date of the premiere in the text block. Use the free space in the layout however you want! For example, you can add a slogan to a movie or any other detail that grabs the audience's attention. Also, you can change the image in the layout and insert any photo you see fit.
The movie poster template for Google Docs is the size of a standard sheet of paper (A4). Since the layout is pre-formatted, you can resize it to fit any size. Rest assured that image quality remains as high as possible when changing page settings. You can use the template in both print and digital forms.
Drawn by our in-house designers
Professional and unique design
100% FREE
Ready to use
---
How to use this template ?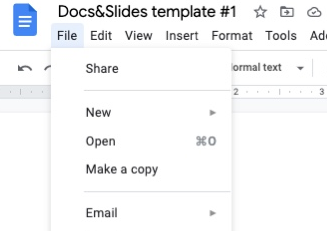 Dark Movie Poster Template
To download the template for FREE - complete the survey (1 question)
We have sent a template to your email!
Don't forget to check your spam box!