Invoice Template for Companies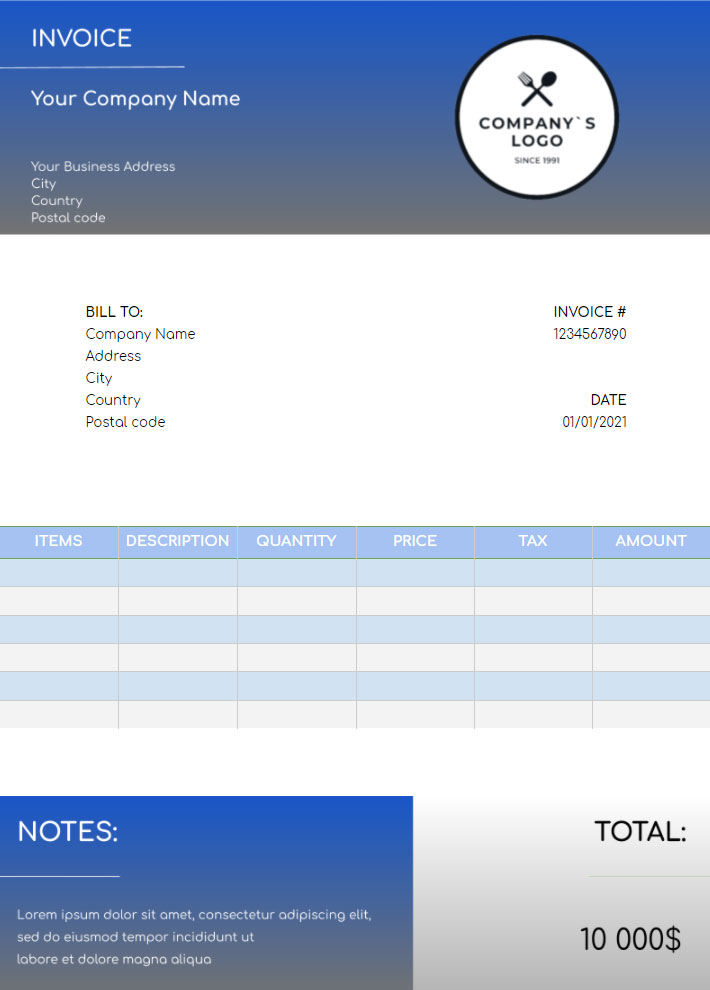 Template Details
06.04.2021
А4 (21 х 24,7 cm)
Color, Text, Objects in template
25.09.2023
Microsoft Word, PDF, EPUB, TXT, ODT
The Invoice created with the use of the Templates placed on Google Docs can allow the users to manage all expenses and different financial flows. In this file, all nuances of the sender and recipient are evident and have a special place regulated by the generally-accepted rules. When it comes to spreadsheets, you have columns like these to easily fill in product information, description, price, amount and sales tax.
You can always customize your Google Docs for the development of the invoice based on the templates for the brands according to your preferences. If the document doesn't have the column you want, you can easily add it. To do this, right-click on the table and select Insert or Delete Column. Similarly, if you don't like the aesthetics of the template, such as its color or font, the individuals can also customize it fulfilling the options provided in the simple interface.
The users can develop company invoices not only using templates introduced by the Google Docs, but also automatically generate invoices based on the information, which will save you a lot of time. The files can lead to the crucial changes in the working process of the company's by giving a chance to:
Improve relationships with partners
Confront competitors
Increase the level of prompt response to requests
This type of the documents has a high level of importance for any types of the business relationships by providing the managers with the list of the additional opportunities. It is an ability for you to start a new business.
Drawn by our in-house designers
Professional and unique design
100% FREE
Ready to use
---
How to use this template ?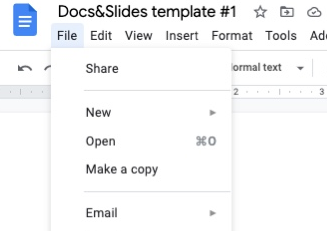 Related Invoice Templates
Invoice Template for Companies
Related Invoice Templates
To download the template for FREE - complete the survey (1 question)
Google Docs
We have sent a template to your email!
Don't forget to check your spam box!