Hourly Invoice Template
Hourly wages are the most common way to generate a total bill for services. Such kinds of invoices include a huge number of the details needed for the description of the working process. The features of this accountant document emphasize the necessity to spend a lot of time creating it. The hourly invoice template for Google Docs can turn into your last chance to save your time on this routine process. The template involves such details as:
client data
data of the company or specialist providing the services
details for describing about each hour of work
prices indicated for each hour of work
You will get a chance to generate such documents with invoice templates for Google Docs without the help of outsourcing specialists by saving money and effort. The use of hourly invoice templates for Google Docs minimizes the time required to achieve the desired result. You will obtain an opportunity to improve other business processes occurring in your company to increase the level of competitiveness. The streamlined invoicing process can make a positive impression on the client by turning into one more motivation to continue cooperation. This point has a significant importance for all companies at any stage of their development.
The group mode for editing documents gives you an ability to spread access to them among the specialists from your team. This action algorithm can optimize the work process by leading to the emergence of additional opportunities for the development of certain types of business activities. You should make every effort to use the benefits of the innovative technologies like most companies in the market for the sale of goods and services. You can achieve more significant results caused by an increase of the company's effectiveness.
How to use this template ?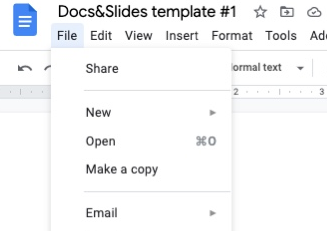 Related Invoice Templates
Hourly Invoice Template
Related Invoice Templates
Сhoose your format:
Google Docs
Microsoft Word