Hourly Invoice Template
Template Details
02.10.2021
А4 (21 х 24,7 cm)
Color, Text, Objects in template
25.09.2023
Microsoft Word, PDF, EPUB, TXT, ODT
Hourly payment for services is hardly unique. The invoice structure with this method of payment has many nuances. If you miss or do anything wrong, there is a misunderstanding and problems with the client. Therefore, we propose to make your life more pleasant, and running financial records easier! Use the blank hourly invoice template google docs and you'll make invoices with no effort!
Why should you use the invoice template for hours worked?
Editable templates
for any documents - it's convenient. All you have to do is add your own distinguishing signs, enter the data and download the result! Moreover, the work hours invoice template is worth using:
To automate processes: you will enter your data online once, and then you will only need to specify information about the client and cost;
To increase brand awareness: add your corporate logo, make an invoice in brand colors, and customers will definitely remember you.
Our
google docs templates gallery
has
lots of free printable options
of the invoice template for hours worked developed to suit freelancers, consultants and the self-employed.
Drawn by our in-house designers
Professional and unique design
100% FREE
Ready to use
---
How to use this template ?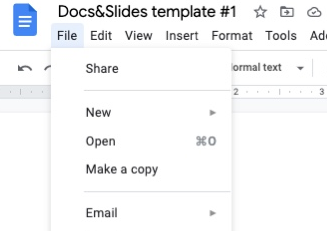 Related Invoice Templates
Hourly Invoice Template
Related Invoice Templates
To download the template for FREE - complete the survey (1 question)
Google Docs
We have sent a template to your email!
Don't forget to check your spam box!