The quality and professionalism of the work does not always depend on the time spent on a specific task. The presence of the necessary skills and experience give the specialist a chance to achieve the desired result in the shortest possible time. At the same time, the specialist can make many mistakes due to his inexperience by increasing the period required to meet the needs of the customer. In this case, the use of service invoice template for Google Docs represents the best way to acquaint the client with the list of completed tasks and their cost. The template provides the users with a wide range of benefits involving:
saving time for creating a financial document
the absence of the need to learn new skills
no necessity to use experience in this area
free access to the document offline and online
Every user will find even more advantages during an active use of the templates developed to simplify the working process for specialists from different fields of activity. The service invoice template for Google Docs has attractive design and structure that is understandable for any client. This approach can take your communication with the client to the next level of development by providing you with the additional time to focus on the services instead of spending time on paperwork.
The template includes all necessary options to minimize the time and effort spent on preparation of the invoices representing an integral part of any professional working process. You can increase the level of your productivity and competitiveness through the optimization of the routine tasks and processes. Do not lose your chance to enjoy the achievement of the innovative progress showing an ability to use the ready-made Google Docs templates for creating invoices.
How to use this template ?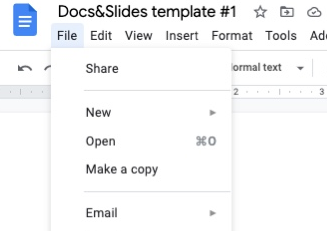 Service Invoice Template
Related templates
Hourly Invoice Template

The hourly invoice template for Google Docs can save your time on this routine process without the help of outsourcing specialists.

Sample Invoice Template

The sample invoice template for Google Docs can give you an opportunity to obtain new skills for the accounting documents of any complexity.

Self Employed Invoice Template

The use of the self-employed invoice template for Google Docs is a great chance for the specialists to devote more time to basic work processes.
Сhoose your format:
Google Docs
Microsoft Word