Timesheet Invoice Template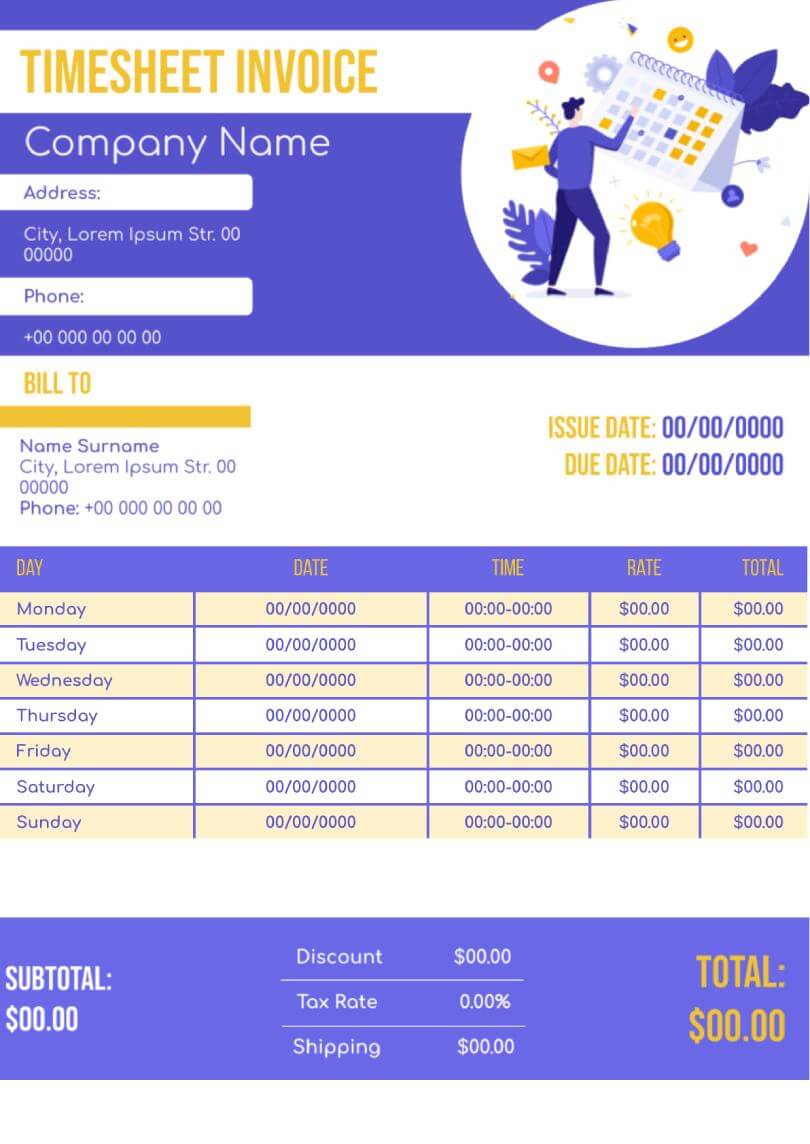 Template Details
02.10.2021
А4 (21 х 24,7 cm)
Color, Text, Objects in template
15.12.2021
Microsoft Word, PDF, EPUB, TXT, ODT
Certain types of services do not lead to tangible results after the first session or the beginning of classes. You should attend many classes to learn English. An hour-long massage session does not give the desired result in one visit to a specialist. Consequently, such services require hourly wages of professionals. This approach implies the use of a timesheet invoice template for Google Docs to obtain the payment for the provided services. This type of the templates can include such details as:
plan of performed work for a monthly period with hourly details
cost of each hour of work
type of the provided services
total amount to be paid
The timesheet invoice template for Google Docs gives the client all necessary information to find out the details of payment. This way of communication is a prerequisite for the emergence of the trusting relationship with the client. He will express no doubts about the fairness of payment after receiving its details. At the same time, you do not have to spend time obtaining the skills and knowledge to perform this task. The use of the template does not require any specific experience to achieve the well-formed financial document.
The website includes an intuitive interface by providing the users with an opportunity to edit documents online with the help of colleagues having file access. This approach will have a positive impact on the level of the work productivity and effectiveness. The templates have a wide range of the additional options to make the working process as simple as possible. The use of this online resource with invoice templates for Google Docs will turn into an integral part of your labor routine to improve the positions of your business in the market for the sale of services and goods.
Drawn by our in-house designers
Professional and unique design
100% FREE
Ready to use
---
How to use this template ?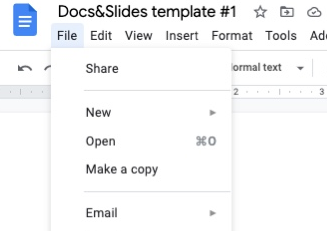 Related Invoice Templates
Timesheet Invoice Template
Related Invoice Templates
To download the template for FREE - complete the survey (1 question)
We have sent a template to your email!
Don't forget to check your spam box!