Independent Contractor Invoice Template
The specialists providing a wide range of services are the most demanded in the labor market. The clients do not express a desire to look for several individual specialists to complete one task requiring the skills and knowledge from the various activities . The multidisciplinary specialist should have necessary experience to provide high quality services and a high level of customer focus. An opportunity to provide the clients with the invoices represents an integral part of every freelancer's work. The use of independent contractor invoice created under the impact of the template dedicated to the Google Docs can greatly simplify this task due to the presence of the specific advantages including:
well-thought-out design
proper structure
the presence of the necessary details
easy way to change
intuitive interface
A chance to obtain additional time and effort is a priority for any highly paid specialist expressing an aspiration to focus on completing the main task. The independent contractor invoice associated with the template developed for the Google Docs can turn into the useful source of the data needed for the interaction between the business partners. The clients will enjoy this approach to work from the first minutes of using templates.
You do not need to ask any other specialists to prepare this documentation for you. You will be able to do it by yourself without outside help and support. This approach can save you time to take more orders and improve the quality of interaction with customers. Your business can get many benefits from using free invoice Google Docs in the sense of the templates. Do not waste your chance to increase the level of the competitiveness and customer focus to achieve the new level of professional development.
How to use this template ?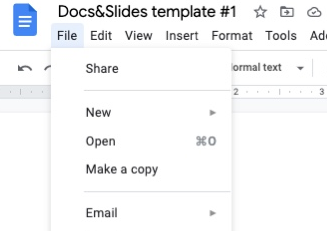 Related Invoice Templates
Independent Contractor Invoice Template
Related Invoice Templates
Сhoose your format:
Google Docs
Microsoft Word