Photography Invoice Template
The photographer's profession and the field of creating visual materials becomes more popular every year. The clients express a desire to keep in memory significant events and moments of your life through the photos. The photographer specialization implies the constant development in the creative area of work. However, the salutation cannot become an exemption from settling financial issues with customers. The use of a photography invoice template for Google Docs can turn into the most effective and convenient way for the interaction with the clients to obtain the payment for the provided services. The template can include such parts for the further fulfilment as:
The description of the photos' details
Number of photos
Price for each photo
Hourly cost for a photo session
Price for rent of studio and inventory
Payment for photo retouching
In this case, the client will receive the detailed list provided to understand the principles for the formation of the total cost of the photographer's work. The photography invoice template for Google Docs can replace the need for a separate specialist to do this work. You do not have to introduce the specific skills or knowledge to obtain the result of the high quality that will meet all the requirements of the accounting documentation.
The use of the invoice Google Docs templates will allow you to save time and money by focusing on the process of the photo sessions and photo editing. The clients will not distract you from the working process with questions about payment details. This approach represents the primary way to improve the action algorithms needed to communicate with the clients. It is one more sign of high professionalism and customer focus of a specialist. You will enjoy the user-friendly interface of the website.
How to use this template ?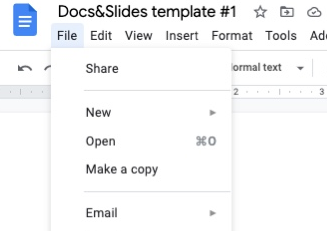 Photography Invoice Template
Related templates
Hourly Invoice Template

The hourly invoice template for Google Docs can save your time on this routine process without the help of outsourcing specialists.

Sample Invoice Template

The sample invoice template for Google Docs can give you an opportunity to obtain new skills for the accounting documents of any complexity.

Self Employed Invoice Template

The use of the self-employed invoice template for Google Docs is a great chance for the specialists to devote more time to basic work processes.
Сhoose your format:
Google Docs
Microsoft Word