Photography Invoice Template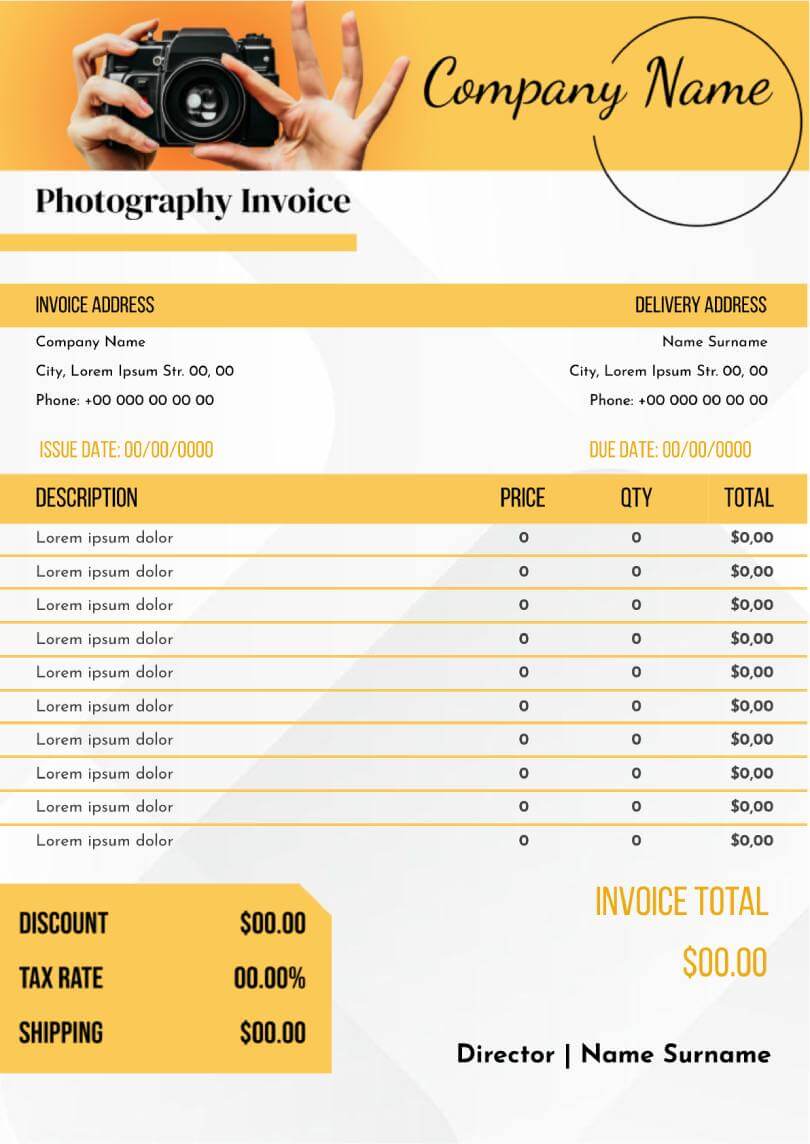 Template Details
02.10.2021
А4 (21 х 24,7 cm)
Color, Text, Objects in template
25.09.2023
Microsoft Word, PDF, EPUB, TXT, ODT
The photographer's profession and the field of creating visual materials becomes more popular every year. The clients express a desire to keep in memory significant events and moments of your life through the photos. The photographer specialization implies the constant development in the creative area of work. However, the salutation cannot become an exemption from settling financial issues with customers. The photography invoice developed with the help of the template aimed at the promotion of the Google Docs will have only positive outcomes for the representatives of all business areas in their aspiration to achieve the planned goals. The template can include such parts for the further fulfillment as:
Number of photos
Price for each photo
Hourly cost for a photo session
Price for rent of studio and inventory
Payment for photo retouching
The client will receive the detailed list provided to reveal the principles for the emergence of the total cost of the photographer's work. The photography invoice created with the introduction of the template related to the Google Docs can replace the necessity for a separate specialist to do this work. You do not have to introduce the specific skills or knowledge to receive the result of the high quality that will meet all the requirements of the monitoring of the documentation.
The invoice based on the Google Docs in the area of the templates will give you a chance to save time and money by focusing on the procedure of the photo sessions and photo editing. The clients will not distract you from the working process with questions about payment details. This approach is the primary way to improve the action algorithms needed to communicate with the clients. It is one more sign of high professionalism and customer focus of a specialist. You will enjoy the user-friendly interface of the website.
Drawn by our in-house designers
Professional and unique design
100% FREE
Ready to use
---
How to use this template ?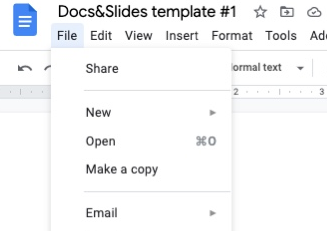 Related Invoice Templates
Photography Invoice Template
Related Invoice Templates
To download the template for FREE - complete the survey (1 question)
Google Docs
We have sent a template to your email!
Don't forget to check your spam box!