Self Employed Invoice Template
The employees' unwillingness to waste your time on the development of someone else's company and business can turn into a reason for the self-employed type of work. The specialists having enough knowledge and skills express a desire to provide services to clients without intermediaries. This type of working activity requires a lot of time and effort due to the presence of the need to do many tasks on your own. It means that payment of taxes and control of accounting reports is also carried out by the same person. This approach represents the primary way to save money and continue the professional activities with the maximum level of profitability. The use of the self-employed invoice template for Google Docs is a great chance for the specialists to:
save financial resources
devote more time to basic work processes
refuse the services of outsourcing companies to perform certain accounting tasks
obtain new skills and knowledge in this area
The use of the self-employed invoice template for Google Doc can turn into the first step towards the optimization of all business processes leading to the occurrence of the additional opportunities to improve the document flow. The clients will also benefit from the timely receipt of invoices with a detailed description of the services provided. This way of interaction with the clients can increase the level of the customer focus to expand the target audience of potential consumers.
You will reveal the advantages of using invoice templates for Google Docs from the first minutes of its implementation into the working process regardless of the specifics of the company's activities. The presence of the options can become a basis for the development of the business in general. You should use this unique opportunity.
How to use this template ?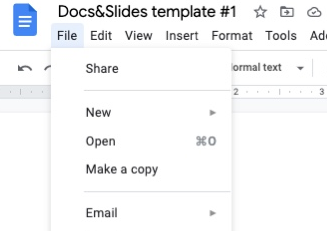 Self Employed Invoice Template
Related templates
Hourly Invoice Template

The hourly invoice template for Google Docs can save your time on this routine process without the help of outsourcing specialists.

Sample Invoice Template

The sample invoice template for Google Docs can give you an opportunity to obtain new skills for the accounting documents of any complexity.

Super Simple Invoice Template

The super simple invoice template for Google Docs is a perfect format of the document involving only crucial points and significant details.
Сhoose your format:
Google Docs
Microsoft Word