The Christmas menu features an abundance of appetizers. The main dish of Christmas implies the necessity to cook goose with apples. This celebration is also unthinkable without sweets including:
Pies
Rolls
Buns
Christmas cookies
The use of the Christmas menu template for Google Docs can significantly simplify this process by providing you with an opportunity to focus on the process aimed at cooking the dishes. Christmas, like any other holiday, has its own customs. The use of the templates gives a chance to introduce different innovations into the menu by following the local customs and traditions. The Christmas menu template for Google Docs does not require the presence of any skills and knowledge to complete this type of the tasks.
You can save effort, money, and time necessary to develop this kind of file. It is a great chance to focus on the process needed for the preparation of the Christmas celebration. do not lose an opportunity to enjoy the benefits of the innovative progress in the form of the templates representing a foundation for the creation of the menu that can meet the expectations and preferences of the guests. At the same time, it can reflect the customs and traditions of a certain nation making every effort to celebrate Christmas with the family.
The tradition of preparing special ceremonial dishes that play symbolic roles for Christmas has kept its popularity. The templates have a wide range of the options necessary for the editing of the files. You can change any details of the design and structure to meet the features of your task. You can share the data about the online resource with your friends by helping them to solve various issues dedicated to the inability to develop the necessary design and structure of the files.
How to use this template ?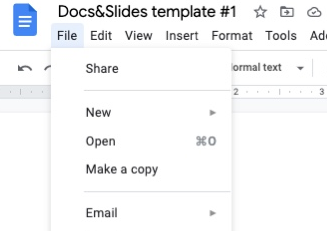 Menu Christmas Template
Сhoose your format:
Google Docs
Microsoft Word