Menu Spanish Template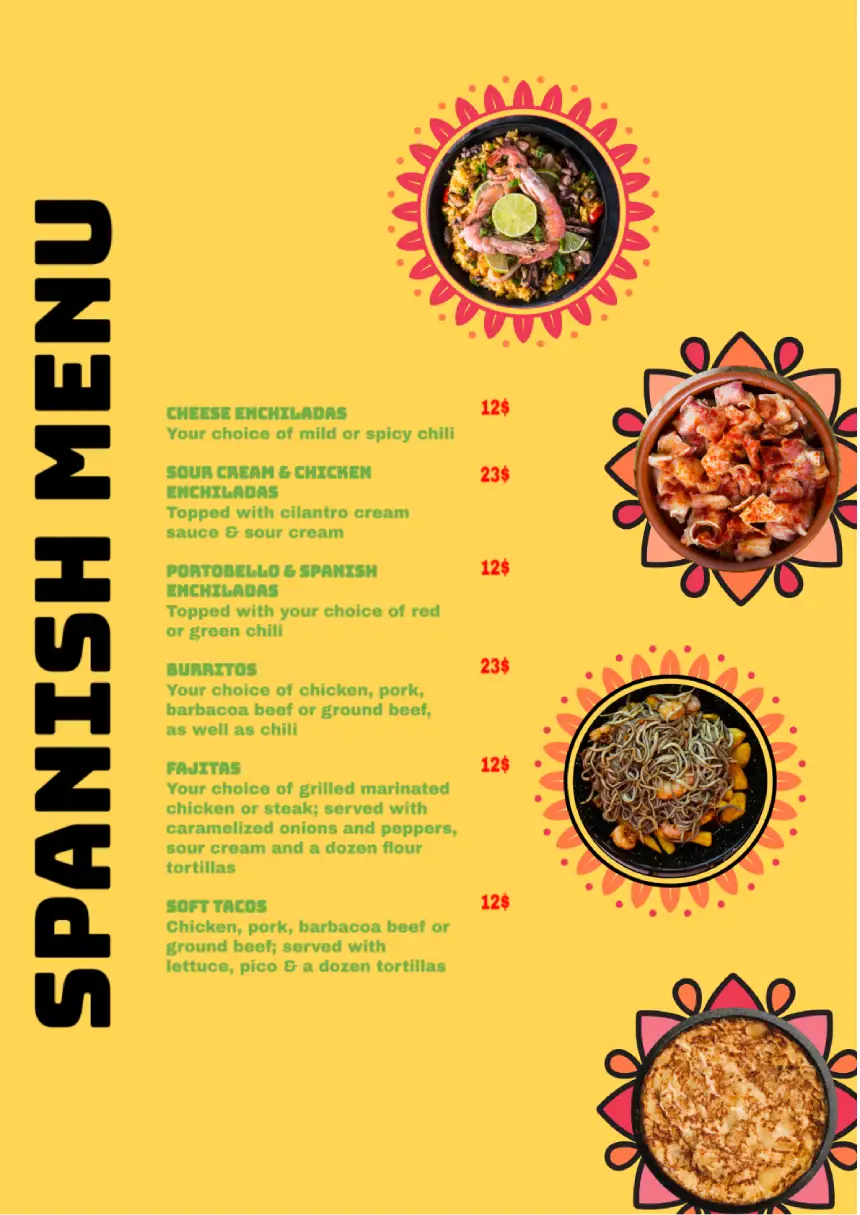 Template Details
18.11.2021
А4 (21 х 24,7 cm)
Color, Text, Objects in template
22.09.2023
Microsoft Word, PDF, EPUB, TXT, ODT
The national cuisine represents one of the greatest attractions of Spain. It is one of the best in the world in terms of quality and variety of products. A traditional nuance for all the cuisines of Spain involves cooking dishes with olive oil, as well as a wide variety of fruits and herbs that the Arab culture also has. The use of the Spanish menu created with the introduction of the template based on the Google Docs is an effective method to achieve the planned outcomes to improve the position of the business in certain fields of activity. This action algorithm requires minimum experience and effort to achieve the results of high quality.
Today, the restaurant business requires professionalism. The requirements for the production and service personnel of restaurants have increased, the level of qualification of which must meet the requirements of the standards. The restaurant business is being structured: there are designers working only in the restaurant market, suppliers of equipment, food and drinks Spaniards are famous throughout the world as excellent chefs who have made national cuisine a symbol of their homeland. How did they do it?! Probably, this situation occurred thanks to the scrupulous approach to product selection. According to popular notions, Spain's cuisine is a "Mediterranean diet" with meals based on:
Fruits
Vegetables
Legumes
Rice
Seafood
Cereals
Herbs
Menu templates for Google Docs can become the great chance for the development of the menu for Tapas bars where the guests can order several types of snacks for a large company. As a rule, lunch in Spain begins with a salad of fresh or boiled vegetables, seafood, and beans. The most commonly used dressing implies olive oil or olive oil with vinegar.
Drawn by our in-house designers
Professional and unique design
100% FREE
Ready to use
---
How to use this template ?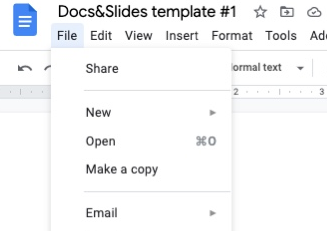 Menu Spanish Template
To download the template for FREE - complete the survey (1 question)
We have sent a template to your email!
Don't forget to check your spam box!