Menu Take Out Template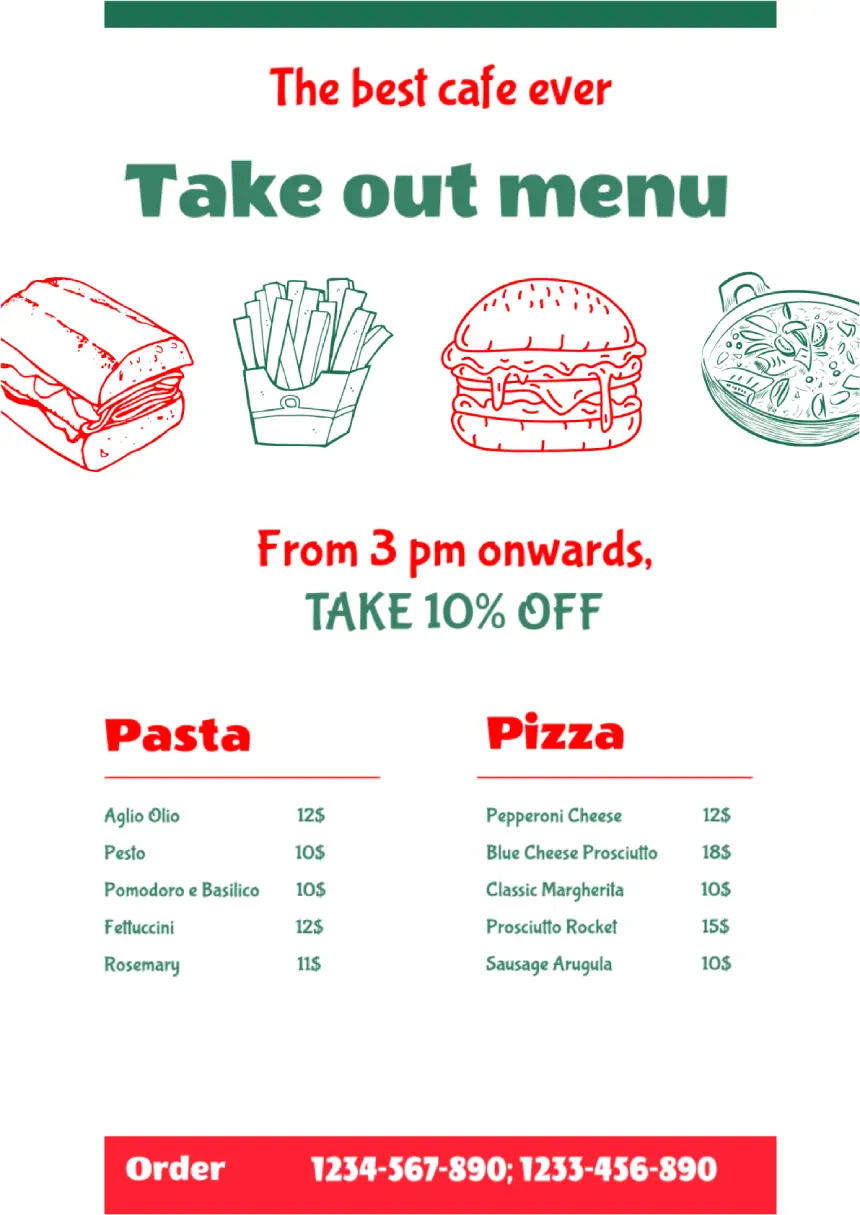 Template Details
18.11.2021
А4 (21 х 24,7 cm)
Color, Text, Objects in template
25.09.2023
Microsoft Word, PDF, EPUB, TXT, ODT
During the quarantine period, the popularity of food delivery began to grow exponentially. After evaluating the benefits, people will continue to order ready-made meals in cafes and restaurants or buy them in the nearest supermarkets. Therefore, the introduction of such services is worth the time and resources of the owners and managers of catering establishments.
In this case, the need for a takeaway menu will become even more relevant. The development of these files requires the presence of certain skills in the field of text editing and graphic design. The use of the take out menu templates for Google Docs can provide all users with an opportunity to create such types of the files.
According to studies, restaurants and cafes that have included the delivery of ready-made meals in their list have increased the bill by an average of 20%. Today, these formats are available in many restaurants. The main thing is to properly organize the work and provide customers with a unique offer that will set you apart from your competitors. In this case, the menu should involve such details as:
Estimated delivery time
Region for delivery
Promotions and discounts to motivate takeaway
The take out menu template for Google Docs will allow you to develop the creative menu with the informational content. Potential takeaway food buyers always pay special attention to how conveniently and efficiently the dishes are packaged. Investing in strong and reliable packaging materials with insulating properties will ensure that food remains attractive and tasty.
You can mention these details in the content of the menu to attract the guests. At the same time, you should include different ways to contact the restaurant to make the order including messengers, phone numbers, and callbacks.
Drawn by our in-house designers
Professional and unique design
100% FREE
Ready to use
---
How to use this template ?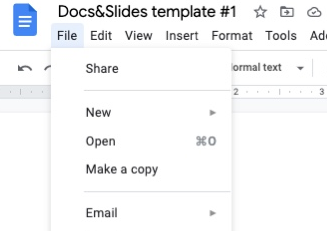 Menu Take Out Template
To download the template for FREE - complete the survey (1 question)
We have sent a template to your email!
Don't forget to check your spam box!