Menu Tri Fold Template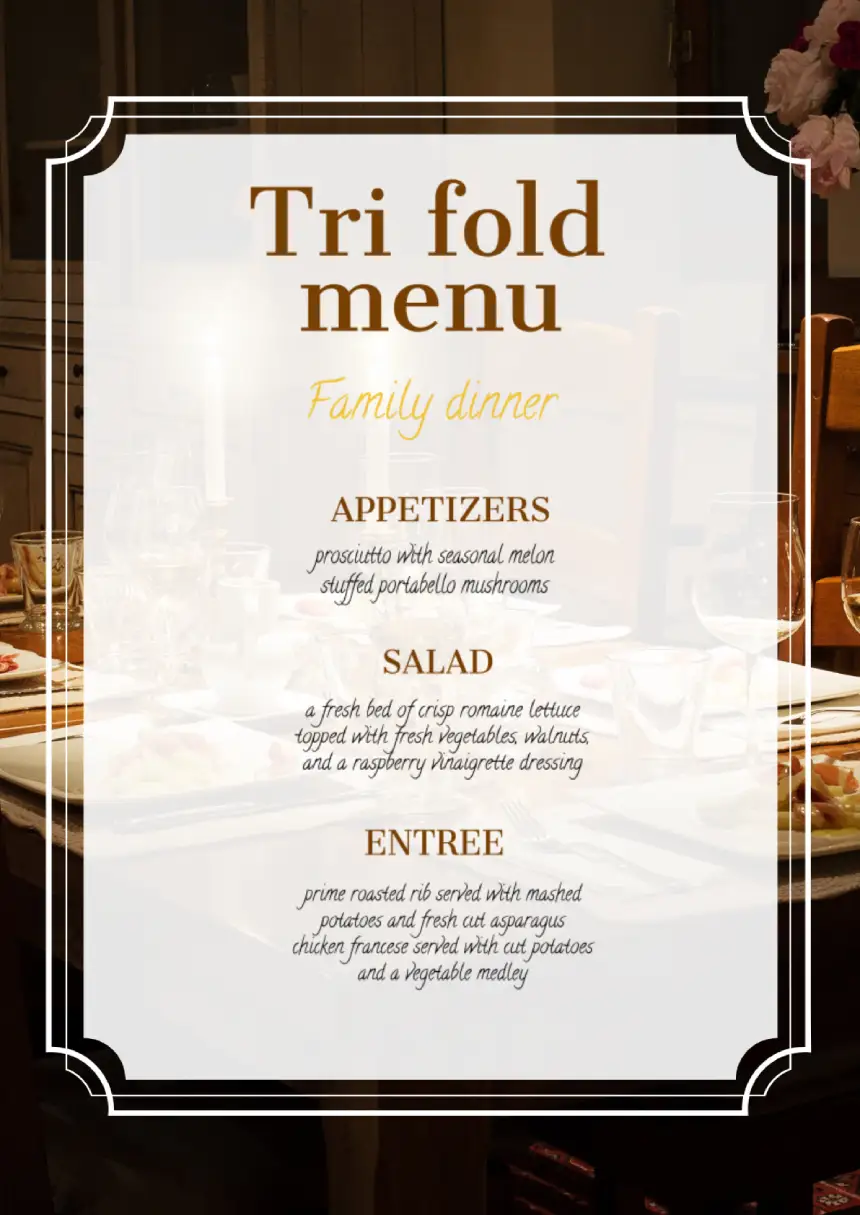 Template Details
18.11.2021
А4 (21 х 24,7 cm)
Color, Text, Objects in template
25.09.2023
Microsoft Word, PDF, EPUB, TXT, ODT
The development of these files require the presence of the skills in the area of:
Text editing
Graphic structuring
Content creation
However, the use of the menu based on the menu templates devoted to the Google Docs can become a solution to all of the issues by providing you with a chance to develop the well-thought-out files that you need for certain business field. Many novice restaurateurs underestimate the role of the menu in the work of a cafe, composing lists of dishes almost last, when the sign and interior are ready.
However, this approach is a serious mistake that slows down the preparation of the restaurant for opening, harming the business at the initial stage. It is more difficult to adjust the menu to the formed concept of the institution, because it is the main component in the restaurant business.
The use of the tri-fold menu developed due to the presence of the template placed on the Google Docs can turn into a foundation for the development of this important attribute of any cafe or restaurant. You should deal with the layout of the composed blocks. Each establishment has specialties on which the owners place special emphasis. These items can be placed in the top zone, and the most visible area of the menu. The forms and methods of service in the restaurant business are dictated by the specific circumstances of the time and place, as well as the technology of preparing culinary products.
With the advent of new cooking technologies, modern forms of service are being further developed. The quality of service has an impact on the financial performance of the restaurant, as it forms a steady flow of consumers who want to use the services offered and enjoy the level of service provided. With the growth of the culture of service, the turnover increases, profitability increases and the distribution costs of restaurant business enterprises decrease.
Drawn by our in-house designers
Professional and unique design
100% FREE
Ready to use
---
How to use this template ?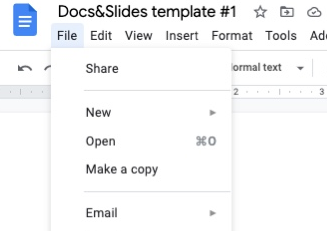 Menu Tri Fold Template
To download the template for FREE - complete the survey (1 question)
We have sent a template to your email!
Don't forget to check your spam box!